What Makes Epoxy Resin Flooring Stand Out?
Author

Daisy-Mae Holland

Published

August 17, 2021

Word count

510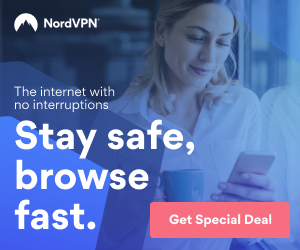 When you invest in a new floor, you don't expect it to show signs of cracks or chips anytime soon. Likewise, you wouldn't want to spend heavily on repairing the floor within the next few years. But a few flooring materials can lead to such problems. For example, hardwood floors or tile floors need proper maintenance. Otherwise, they may show signs of chips, dents, and cracks at different places, and they might make your floor look bad.
Instead, epoxy resin flooring is a better option in many ways: it is cost-effective, it lasts longer than most of the flooring materials, and you don't need to pay attention to maintaining it regularly.
Epoxy is a type of glue that flooring professionals mix with epoxy resin before applying the mixture on your floor. It makes your floor durable, smooth, and scratch-free. In addition, epoxy resin floors are suitable for withstanding heavy loads. This makes them appropriate for both residential and commercial flooring projects.
Why invest in an epoxy resin floor
While hardwood floors are popular for their elegance, epoxy resin flooring is now a close competitor because it provides the best of both worlds – elegance and durability. Here are a few more reasons why investing in an epoxy resin floor is now a good choice.
• First of all, these floors are easy to install. Any floor installation company will tell you that installing hardwood or marble floors is a painstaking process. Sure, they look classy when complete, but they take a long time to install. Epoxy floors are easier to install as they don't require too many additional materials.
• Epoxy floors are oil and water-resistant. This makes them suitable for factories and commercial properties. You can wipe the oil off without leaving any stain behind.
• This type of floor provides a glossy finish like tile or marble floors. You may wish to keep a matte finish, but glossy floors look brighter and more elegant. If you love marble floors but don't have the budget, epoxy resin can be the best alternative as it gives a similar look.
• An epoxy floor has a higher ability to withstand heavy objects and foot traffic than other flooring materials. Kids can drop their toys or tumble furniture over, leaving scratches on tender flooring materials like tiles or wood. But that doesn't happen on epoxy resin floors. The epoxy coating on top prevents the wear and tear of the floor's top surface.
• Cost is also a factor when you compare different flooring materials. Hardwood floors are the most expensive. Marble and tile floors are also popular options because of their style and design, but epoxy resin is the most cost-effective of them all. The best part is it looks like a marble floor once the polishing is complete.
• Finally, epoxy resin floors don't require too much maintenance. All you have to do is wipe the surface with water. It won't allow food stains, grease, or oil to stick on the surface for long if you wipe them away.
We can provide high-quality epoxy resin floors at attractive prices in Sydney, Australia. If you want to change your floor anytime soon, you can contact us for a free quotation.
Article source:
https://articlebiz.com
This article has been viewed 777 times.
Article comments
There are no posted comments.