Wedding Car Decoration Ideas As You Head Off on Honeymoon
Author

Didier Di Mario

Published

September 10, 2021

Word count

680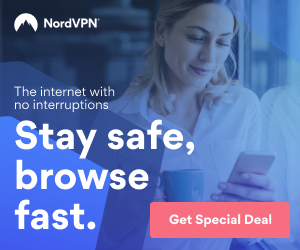 It has always been a tradition for the couple to get married, celebrate with friends and family, have breakfast with the guests and then hop in a wedding car and set off on honeymoon. While traditions change and some couples don't go on a honeymoon immediately or they only go the next day, you still want that memorable send-off after your special day. Decorating the wedding car is a common practice that tells everyone you are "just married."
This is often the first drive you have as newlyweds and it's exciting. Decorating the wedding car makes the moment more special. You can decorate the car on the way to the reception or on the way to your honeymoon. Normally the groom's men would be responsible for decorating the car, but you can decide how you want it done.
If you are the best man or one of the groomsmen for an upcoming wedding and you're looking for inspiration for the wedding car decoration, then you may want to consider a flower garland, rather than the traditional "just married" sprayed on the back and sides of the car. A green garland can be draped over the back of the car. It can add a modern twist to a traditional experience.
Another option is rather than spraying the car, have a fabric sign made. The sign can be any colour with any font. You can make it elegant or fun. This can be tied across the back of the car and doesn't cause damage to the vehicle when covered in paint.
One of the most classic wedding car decorations for post weddings are tin cans, this ideal has been used for decades. Tin cans are iconic and are fun for everyone watching as the couple makes their way down the street with tins causing a noise behind them, causing everyone to look. Cans can be done at home using clean and empty cans with the labels removed. Use a strong string or cord to ensure that they remain in place.
Bright flowers with long ribbons are another fun way to decorate the wedding car for the honeymoon. It's whimsical and will add colour, especially when used on a white car. The flowers and ribbons can be selected to match the wedding theme, or even the bride's bouquet to make it more special. This is an elegant way to dress the car, adding that special touch.
A fun touch to wedding party transport is if you have arranged for your guests to travel to the wedding in a bus or your wedding party to travel together, then you can add a banner on the side of the vehicle that tells everyone who they are, such as using a modern hashtag. So having a large #wedding on the side of the car is a fun added extra that can be removed easily once they have all been dropped off. It's also a fun keepsake for you or any of your wedding parties.
Helium balloons have grown in popularity, you see them as a number sitting on a restaurant table for birthdays and you get those that come in letters. Tying letter balloons on the wedding car is a great way to add a fun message, such as "Hitched," "Cheers," or any other fun message you can add.
Decorating the wedding car is fun and can catch the couple off guard, but always ensure that you choose something that will not damage the car and can be removed easily.
About Us:
Premier Carriage is a United Kingdom-based vehicle rental specialist company. The company, which has been operating since 1996, provides customers with beautiful and prestigious vehicles to make an impact on their wedding day. The company provides an extensive range of reliable transport from modern luxury vehicles to the real classics from the '60s and '70s. Premier Carriage offers more than twenty-five years of experience, more than seven hundred high-quality vehicles and they have successfully completed more than nineteen thousand weddings throughout the UK. To find out more, visit https://www.premiercarriage.co.uk.
This article has been viewed 287 times.
Article comments
There are no posted comments.