How Often Should I Get My Car Serviced?
Author

Lucas Cook

Published

August 20, 2021

Word count

479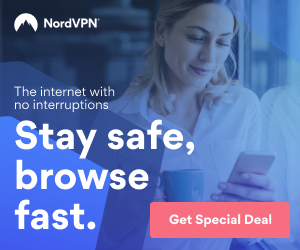 Cars must be roadworthy at all times. Regular maintenance is needed to achieve a properly working vehicle. A car service involves qualified mechanics inspecting every part of the car to determine its state. A complete process sees them assessing the car's engine, tyre tread, transmission system and car battery, among many other things.
The frequency of a car inspection depends on the make and model of the car. The car manual usually has this information. But per our experts, it is advised to bring your vehicle to a trusted and highly trained mechanic for every 10,000-15,000 kilometres it was driven for a minor service and every 30,000-45,000 kilometres for a major vehicle inspection.
Difference Between Minor and Major Car Service
A car inspection comes in two tiers. A minor mechanic inspection is a more or less 90-minute inspection where we check for wear and tear, needed replacements and testing. It involves mechanics checking the state of the washer and wipers of the windscreen. This assessment ensures good visibility, even during extreme weather conditions. The process also explores the suspension system and steering to ensure that it is properly functioning without drifts when driven. A minor inspection also assesses the car's lights, oil and oil filter and air conditioning system.
For major car services, a mechanic goes more thoroughly with each and more part of the car. This inspection covers the engine diagnosis and computerised tune-ups. It also involves changing the transmission oils to ensure the proper functioning of parts that need lubrication. A major inspection also has mechanics assessing the battery, coolant condition and spark plugs.
Why Should I Get My Car Service?
A safe and worry-free drive is the number one reason to get regular vehicle inspections. A car inspection done by a trusted and professional mechanic gives comfort that every part of the vehicle is working properly. It saves the driver from worrying about encountering an unexpected car breakdown.
A routine check-up does not only give a worry-free drive, but it also offers additional benefits. With a pristine condition at all times, a regular car service prevents the depreciation of the vehicle's value. It also reduces petrol-related expenses, as the car is getting more mileage with all its parts working in perfect state. Lastly, it saves money in the long run. It means drivers see reduced-to-no-unexpected visits to the local mechanic and fewer expenses related to replacing tyres and other vehicle parts. With a mechanic inspection from a trusted shop, car owners guaranteed a comfortable drive after a car inspection.
Final Thoughts?
If you suspect you're due for a service, more often than not you are. Don't push it out any longer and book in for a car service at a local mechanic shop near you. Don't also risk DIY, if you're not an experienced mechanic as you can potentially create more costly issues!
This article has been viewed 579 times.
Article comments
There are no posted comments.