Israel Joffe: The catastrophic collapse of Atlantic City
Author

Israel Joffe

Published

August 22, 2021

Word count

930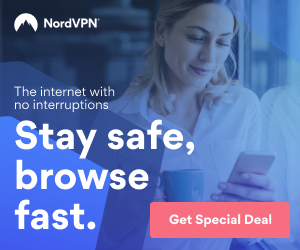 With the closure of almost half of Atlantic City's casinos, Newark set to vote on gambling and casinos or racinos in almost every state, it seems as if the reasons for the very existence of Atlantic City are in serious jeopardy.
Atlantic City, once a major vacation spot during the roaring 20s and 1930s, as seen on HBOs Boardwalk Empire, collapsed when cheap air fare became the norm and people had no reason to head to the many beach town resorts on the East Coast. Within a few decades, the city, known for being an 'oasis of sin' during the prohibition era, fell into serious decline and dilapidation.
New Jersey officials felt the only way to bring Atlantic City back from the brink of disaster would be to legalize gambling. Atlantic City's first casino, Resorts, first opened its doors in 1978. People stood shoulder to shoulder, packed into the hotel as gambling officially made its way to the East Coast. Folks in the East Coast didn't have to make a special trip all the way to Vegas in order to enjoy some craps, slots, roulette and more.
While detractors felt that the area still remained poor and dilapidated, officials were quick to point out that the casinos didn't bring the mass gentrification to Atlantic City as much as they hoped but the billions of dollars in revenue and thousands of jobs for the surrounding communities was well worth it.
Atlantic City developed a reputation as more of a short-stay 'day-cation' type of place, yet managed to stand firm against the 'adult playground' and 'entertainment capital of the world' Las Vegas.
Through-out the 1980s, Atlantic City would become an integral part of American pop culture as a place for east coast residents to gamble, watch boxing, wrestling, concerts and other sporting events.
However in the late 1980s, a landmark ruling considered Native-American reservations to be sovereign entities not bound by state law. It was the first potential threat to the iron grip Atlantic City and Vegas had on the gambling and entertainment industry.
Huge 'mega casinos' were built on reservations that rivaled Atlantic City and Vegas. In turn, Vegas built even more impressive casinos.
Atlantic City, in an attempt to make the city more appealing to the 'big whale' millionaire and billionaire gamblers, and in effort to move away from its 'seedy' reputation, built the luxurious Borgata casino in 2003. Harrah's created a billion dollar extension and other casinos in the area went through serious renovations and re-branded themselves.
It seemed as if the bite that the Native American casinos took out of AC and Vegas' profits was negligible and that the dominance of those two cities in the world of gambling would remain unchallenged.
Then Macau, formally a colony of Portugal, was handed back to the Chinese in 1999. The gambling industry there had been operated under a government-issued monopoly license by Stanley Ho's Sociedade de Turismo e Diversões de Macau. The monopoly was ended in 2002 and several casino owners from Las Vegas attempted to enter the market.
Under the one country, two systems policy, the territory remained virtually unchanged aside from mega casinos popping up everywhere. All the rich 'whales' from the far east had no reason anymore to go to the United States to spend their money.
Then came the biggest threat.
As revenue from dog and horse racing tracks around the United States dried up, government officials needed a way to bring back jobs and revitalize the surrounding communities. Slot machines in race tracks started in Iowa in 1994 but took off in 2004 when Pennsylvania introduced 'Racinos' in an effort to reduce property taxes for the state and to help depressed areas bounce back.
As of 2013, racinos were legal in ten states: Delaware, Louisiana, Maine, New Mexico, New York, Ohio, Oklahoma, Pennsylvania, Rhode Island, and West Virginia with more expected in 2015.
Tracks like Delaware Park and West Virginia's Mountaineer Park, once considered places where local degenerates bet on broken-down nags in claiming races, are now among the wealthiest tracks around, with the best races.
The famous Aqueduct race track in Queens, NY, once facing an uncertain future, now possesses the most profitable casino in the United States.
From June 2012 to June 2013, Aqueduct matched a quarter of Atlantic City's total gaming revenue from its dozen casinos: $729.2 million compared with A.C.'s $2.9 billion. It has taken an estimated 15 percent hit on New Jersey casino revenue and climbing.
And it isn't just Aqueduct that's taking business away from them. Atlantic City's closest major city, Philadelphia, only 35-40 minutes away, and one of the largest cities in America, now has a casino that has contributed heavily to the decline in gamers visiting the area.
New Jersey is the third state in the U.S. to have authorized internet gambling. However, these online casinos are owned and controlled by Atlantic City casinos in an effort to boost profits in the face of fierce competition.
California, Hawaii, Illinois, Iowa, Massachusetts, Mississippi, Pennsylvania and Texas are hoping to join Delaware, Nevada, New Jersey and the U.S. Virgin Islands in offering online gambling to their residents.
With this in mind, it seems the very niche that Atlantic City once offered as a gambling and entertainment hub for east coast residents is heading toward the dustbin of history.
Time will tell if this city will end up like Detroit. However, the fact that they are losing their biggest industry to major competition, much like Detroit did, with depressed housing, casinos bankrupting/closing and businesses fleeing , it all makes Atlantic City's fate seem eerily similar.
This article has been viewed 627 times.
Rate article
This article has a 5 rating with 1 vote.
Article comments
There are no posted comments.