Best Ways to Move Across the Country
Author

John Smith

Published

September 29, 2021

Word count

603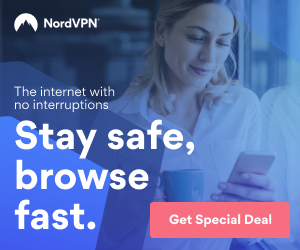 What is the best way to move across the country? Of course, the most popular way to move long distance is to hire movers. However, cross country moving falls under federal regulation, and not every moving company can move stuff interstate. Companies that undertake long distance moves must have insurance policies that help protect the items transported and the customer.
Moving can be a stressful endeavor that needs to be thoroughly planned out. Moving just a dozen of meters away can be difficult, while a move across the country will most certainly be grueling… if you don't prepare well enough. Complications can be reduced by planning ahead, starting with deciding how you want to move.
Do-It-Yourself Move
A do-it-yourself move is the primary method for short-distance trips, such as moving across town. The most basic step of the movement is to wrap your stuff. Items can be boxed, but glass or other fragile items should be carefully wrapped and well padded. Simple cardboard boxes can usually be obtained for free at grocery stores or through websites. You can also purchase high-quality moving boxes of specific sizes from any company that rents out moving trucks.
However, this is not the best way to move stuff across the country. If you want to rent a truck alone to drive it yourself, you have to possess a driver's license of the appropriate category. Moving trucks come in a variety of sizes. Contact your moving services company to ask about their rates; some offer online quotes. Find out how old the company's fleet of trucks is, so that you can get the newest truck possible. Understand moving blankets with your rental so you can wrap them around your furniture to protect it. Make sure all the scratches and dents that appear on your rental truck are documented before you rent it.
Professional movers
There is no doubt that one of the best ways to move across the country is to hire experts. Most well-known companies that rent trucks for long-distance trips include the driver's job in the cost. First of all, contact as many companies as possible and compare prices, but don't just choose the one with the cheapest offer. Try to find out why the price is lower than that offered by others and look out for pitfalls and hidden costs. Also, do not forget that some agencies offer storage units free of charge if your move meets certain requirements.
Movers arrive at your home on a scheduled date and time to load the truck. They will transport your belongings cross-country and unload them at your new home. Most moving agencies will also pack your items, but you can save money on the costs of packing your stuff yourself. It can also give you the peace of mind knowing that your fragile items are properly packed and padded.
Not only trucks can be involved in this business. Shipping in containers by railway or by sea is yet another popular way people move across the country. The use of shipping containers has emerged as a popular hybrid between auto-mobile and rental professionals. A professional shipping container will be delivered to your home, to be packed and filled as you wish.
Using a professional full service moving company is not for everyone, but many people think that the convenience is worth the extra expense and it is the best way to move furniture across the country. Using this option allows you to proceed to your destination at a leisurely pace, as someone else is given the responsibility to deal with the headache of transporting.
John Smith, a copywriter creating content in logistics, transportation and cargo shipping fields.
Article source:
https://articlebiz.com
This article has been viewed 553 times.
Article comments
There are no posted comments.