Top 5 WooCommerce payment gateways
Computers & Technology → Technology
Author

Maria Kharlantseva

Published

October 2, 2021

Word count

850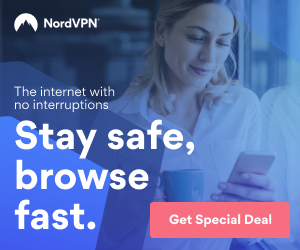 In a world of the digital era, it's critical to keep up with the latest technology trends. And e-commerce is not an exception to this rule. Given how significantly the payment technology evolves each year, new and new advanced features are becoming almost inseparable from a seamless e-commerce experience. Thus, even an average online store now features at least one payment gateway that streamlines the purchase process.
And given that most of all websites run on WordPress, WooCommerce payment gateways take a vast niche in contemporary e-commerce. While being a powerful tool for making the customer experience more smooth and the purchase process more optimized, WooCommerce payment gateways appear to be the most popular ones.
In a nutshell, a payment gateway is a merchant service that helps retailers to process electronic financial transactions. A payment gateway serves mostly for online stores, but it also applies to the physical stores that accept credit card or e-Wallets payments along with the cash.
The working principle of each payment gateway is more or less the same. It gets the payment data from the shopper and then transmits it to the issuing bank that approves the payment. After, the payment amount is deducted from the shopper's account and then transferred to the merchant's bank account.
When choosing the best WooCommerce payment gateway for your online store, it might be useful to know different types of payment gateways:
iFrame-based payment gateways
These are the payment gateways that allow buyers to conduct the purchase directly on the seller's website. iFrame-based payment gateway generates the checkout form on the website, meaning the consumers don't have to go to the external site to complete the transaction.
Form-based payment gateways
Unlike iFrame-based payment gateways, the form-based ones take shoppers to an external web page while conducting the transaction. Thus, the consumers are redirected to another site. Here, all the security issues are completely handled by the service provider. Also, the payment data is safely stored at the third-party site, meaning online stores are protected from hacker attacks.
Integrated payment gateways
An integrated payment gateway ensures a coherent and holistic experience to the consumers as it is directly built within the seller's website. It means that shoppers don't need to take any extra steps as with the form-based payment gateway. However, if you want to use an integrated payment gateway, you need to take additional security measures, including an SSL certificate and PCI Compliance.
Once you know the main types of payment gateways, it is easier to choose the one for your online store and meet your personal needs. Also, it might be helpful to get acquainted with the most popular payment gateways. With the help of these examples, you will be able to easily make up your mind and know what an excellent payment gateway includes. These are the top 5 best payment gateways:
PayPal
PayPal is probably the most notable payment gateway. It is easy to integrate as it comes with many extensions available for everyone. PayPal allows retailers to accept credit and debit card payments as well as money from users' virtual balances. The service allows payments with and without accounts on the platform. Like all the contemporary payment gateways, PayPal uses the latest encryption technology that keeps vulnerable data secure and protected. PayPal is free to acquire, but it charges fees for transactions.
Stripe
Another powerful WooCommerce payment gateway is Stripe. It has a user-friendly interface and is customizable – so you can design it according to your website theme. The same as PayPal, it comes with multiple free extensions but carries a transaction fee. The Stripe payment gateway processes transactions made in different currencies, using 3D secure for better data protection.
Authorize.Net
What makes the Authorize.Net payment gateway powerful is that it is compatible with other service providers, including PayPal payments, eWallets, etc. That allows retailers to combine different payment methods within one online store. What is more, Authorize.Net uses a powerful fraud detection technology, which makes it one of the most reliable WooCommerce payment gateway.
WooCommerce Payments
WooCommerce Payments works seamlessly with any WooCommerce website. This payment gateway accepts all major credit cards. WooCommerce Payments requires no setup or monthly fee, but it charges for transactions and takes an additional fee for the cards that are outside the US.
Paysafe
Paysafe is a WooCommerce payment gateway that guarantees high security and protection to its clients. The service follows PCI compliance and encrypts all the payment data with the help of the latest technologies. Also, the Paysafe payment gateway allows subscriptions and pre-order payments. Paysafe is not free as it charges a subscription fee annually or monthly.
Now, when you know more about WooCommerce payment gateways, you can make an informed decision and enhance your sales. Also, you can select one from the list above. It might be hard to choose between these robust payment gateways, but you can combine multiple solutions at once. That way, you will significantly broaden the choice of payment methods for your consumers, improving the overall customer experience and leveraging your performance.
This article has been viewed 706 times.
Article comments
There are no posted comments.