Independent Filmmaker and Emmy Winning Sound Studio Attempt to Reimagine the Original Star Wars with a TikTok Style Mashup
Arts & Entertainment → Television / Movies
Author

Cornelius Evazan

Published

September 7, 2021

Word count

902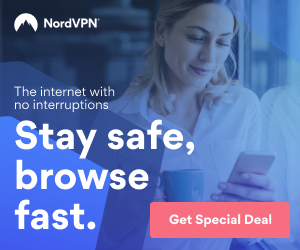 Despite the franchise's initial release over 40 years ago, Star Wars has dominated theater screens and the heart's of fans well into the 21st century. The Star Wars legacy is virtually unprecedented and untouchable; arguably, there is no fan base that has transcended generations the way Star Wars has. Daring to introduce his own personal creative touch onto the iconic films is one independent filmmaker. Known as an "Idea Guy," he put himself on an unprecedented mission to reinvent and reinvigorate the beloved films, with his own creative flair. 

Coming soon is "Darwinism," a full length feature without a full budget. Although billed as a mashup of the visuals from the first 3 Star Wars feature films, the independent filmmaker makes it clear - this does not follow the Star Wars timeline nor plot line. Although original (and iconic) aspects of the previous films like Darth Vader and the Death Star are included, "Darwinism" is Star Wars revisited, reinvented, resurrected. While the iconic cinematography of Peter Suschitzky, Gilbert Taylor and Alan Hume remain as-is, "Darwinism's" bold approach removes all original dialogue and sound, replaced with the independent filmmaker's questionable flash of brilliance to transport the story to Planet Earth.
"Darwinism" puts Darth Vader, now known as Lord Savior, on the center stage. Expelled from Earth, he acquires the Death Star, assembles an army and encounters something beyond all known scientific reality as he heads back to Earth. Written by "the idea guy", the original Star Wars cinematography will host his 21st century rendition of the saga. What is clearly a passionate effort is also a bold one, maybe even controversial to long-time fans. The question remains - will the IFM's story be as engaging and entertaining as the originals? Will it match visuals from over 40 years ago? 

To fulfill his mission, the IFM enlisted Cory Choy an Emmy Award winning sound mixer to, simply stated, "make it sound awesome". Replacing the film's original dialogues will be IFM's written script, matched syllable for syllable, with timing down to the tenth of the second. Cory Choy brings with him his Emmy award winning Sound Studio, Silver Sound's talents, together final challenge is to bring Darwinism's script to life with sound.

A project of this ambition seems to follow the footsteps of many Star Wars fans. The franchise arguably has one of the most dedicated and intense fanbase, who have used their own creative forces to put their spin on the beloved franchise. There's endless amounts of fan-made films many which of reached their own level of success. Loyal fans maintain dedicated Instagram pages, filled with franchise discussion, artwork, merchandise, memorabilia, and more. Critical acclaim, thousands of followers and massive platforms maintain the Star Wars legacy to this very day. It speaks volume of the franchise's impact on movie-goers. This project hopes to join the ranks as one of them very soon.
The impact and success of Star Wars fan efforts and creators is tangible; the story clearly resonates with so many, generation of after generation. As a result, the story is reinvented time and time again. Arguably then, the audience for a film like "Darwinism" already exists. However, it's the film's mash-up approach that needs to be successfully pulled off to ensure Star Wars fans and moviegoers alike enjoy the effort.
There is no question that the audience for "Darwinism" is plentiful. The viewers are there, its just a question of if the new story will pull moviegoers and resonate with the just as much. A mash-up effort like this is almost unprecedented.


Mashup culture is nothing new. Fans of any music, tv show, movie or other content forms are always engaging in mashups. Whether its replacing instrumentals on one song with lyrics from another, or uniting dialogue from one film with another film's visuals, media mash-up's have always existed to allow fans to unleash their inspired creative energies. Especially now, with applications like TikTok and Instagram, mashups exist in nearly every corner of content creation. Now more then ever, music producers, filmmakers and content creators have unlimited databases to choose and manipulate pre-existing music, dialogue and/or visuals to tell their own story.
Film mash-ups are by no means rare, but this effort definitely is. He's facing a monumental undertaking that requires an immense amount of dedication and fearlessness. After all, he is essentially choosing to rewrite one of the greatest film franchises of all time. Typically, mash-up creators are able to realizable depend on the pre-existing consumability and popularity of the content forms they are combining. The IFM, however, is starting from scratch with his own writing, his own dialogue; his own audio vision.
"Darwinism" is arguably the first effort of it's kind, and in any sense, is a true passion project.
Because of the unprecedented nature of this kind of effort, the success of IFM's script writing efforts will only be revealed once the movie is on the "big screen". But to get there, help is still needed. Supporters will be able to contribute through Kickstarter to help and bring the project to life. Project link here: StarWars Reimagined. The raised funds will go to the final component of the project, the final act of this innovative Star Wars resurrection effort- bringing it to life with sound. Supporters have until September 30th of this year.
Always up for a challenge. Love having great nights out with my buddies.
Article source:
https://articlebiz.com
This article has been viewed 1,180 times.
Rate article
This article has a 3 rating with 3 votes.
Article comments
There are no posted comments.