6 Simple Ways To Prepare Your Car For The 'Back To School Season'
Author

Alexander Belsey

Published

September 10, 2021

Word count

735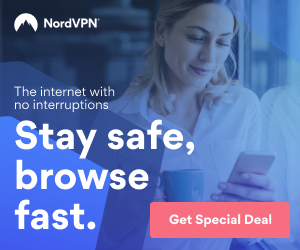 Whether it's back to work or back to school, September marks the end of Summer and the start of a busy new season.
With so much to organise and remember, it can be easy to become overwhelmed and overlook some of the things that could make your life simpler — such as taking care of your car.
But a well-maintained, reliable car is a great way to help ensure that journey times, commutes, and busy daily life all go as smoothly as they can. Browse the six simple but highly effective tips below, and see how much easier you could make your Autumn!
Clean Out Your Car
Spring cleaning may be the most famous, but cleaning at the start of any new season is a positive habit. Before the rush of the school and work runs, it is a great time to declutter and sanitise your car.
Remove any rubbish that has built up, wipe down surfaces, and make especially sure to clean or tidy areas that may impede visibility while driving. This includes ornaments or objects that obscure the back or front windscreens.
A tidy, clutter-free car will not only be safer and more hygienic, but it may help you to feel more refreshed and in control too.
Pack A Kit Of Essentials
Carrying various essential kits in your car can be a great way to ensure peace of mind without taking up too much space. The best kits include first aid, repairs, and breakdown items such as a spare tyre, tools, or even just important roadside service contact details.
You can also pack things that are specific to you or your family — such as additional medication or inhalers for example, or snacks, a spare mobile phone, and more.
There is no need to overload your car, or feel like you have to plan for every eventuality. But a few important items can make all the difference!
Book In At The Garage
A change of season is a great time to book in at your local garage for a comprehensive check-up.
Perhaps there is something that has been niggling in your car, or you just want to check that it is running optimally. Now is a great time to fix minor repair issues before they have the chance to worsen. Your car will be safer, more comfortable to drive, and likely to last longer too!
Your local garage can also be a great place to stock up on some of the seasonal essentials — especially anti-freeze, car covers, and other handy items that will help to make the cold weather easier.
Allow Extra Time For Journeys
As the weather changes — and especially when more wind and rain arrives — journey times can take a little longer than we expect. Rather than rushing, risking an accident, or arriving flustered, simply prepare to allow a little extra time in your journey.
You can also save time by ensuring that your car is prepped in advance for longer journeys, such as by inflating tyres, topping up with fuel, or charging an electric car to its full mileage range.
Change Your Tyres
Weather-appropriate tyres are a great idea to improve the safety and manageability of your car, as may be suggested by your garage. You may also feel confident enough to do it yourself, but otherwise seek the advice of a professional.
Using Summer and Winter tyres can be especially important because they function best at different temperatures, and have different tread depths that suit the weather they were made for.
Be sure that your tyres can cope with your local climate, whether that is mild and wet, cold and icy, or anything in between.
Have A Treat!
Once your car is clean, safe, and roadworthy, now is the time to emphasise comfort. Why not add some form of treat or luxury to refresh your car for the new season?
A new scent, a favourite soundtrack, or even more comfortable seating can make your car a pleasure to drive. Pick a change to suit your needs and budget, and you will feel like you're driving a whole new vehicle!
Small investments and maintenance from season to season are safer and more cost-effective than arranging major overhauls when a problem develops and you really need them.
With the tips above, you can help ensure that your car is a pleasure to drive in the 'back to school season' and beyond!
This article has been viewed 1,162 times.
Rate article
This article has a 3 rating with 11 votes.
Article comments
There are no posted comments.