5 Reasons To Wear Hair Scrunchies On Your Wrist
Author

Jennifer Lee

Published

September 14, 2021

Word count

714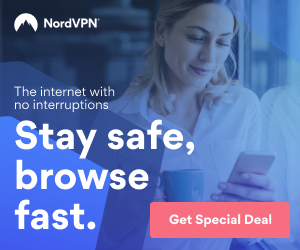 Hair scrunchies have made their comeback into the hair care and fashion industry. Although some may think of it as old-fashioned and conventional, wearing one has become a thing for many people.
The scrunchie trend has spread across the country, making it even more popular. Besides, most of us have made it a habit to wear scrunchies on the wrist for some reason.
Nalzo The Label, a popular brand for hand-made accessories, has cited five reasons to wear scrunchies on your wrist. Let's discuss each of them for further insights.
Easy Access
You may wonder why many people wear hair ties and scrunchies on their wrists. The answer is simple— it's for accessibility.
When you wear a scrunchie on your wrist, you can easily get it when you need it. It simply means you are saving it for later use.
If you keep your hair scrunchies inside your bag, you may take some time to search for it, which can be frustrating. It will be easier to remember and grab a hair scrunchie when you wear it on your wrist.
To Avoid Losing Them
If you keep your hair scrunchie in your pocket instead of wearing it on your wrist, you may have a tendency of losing it when taking out a handkerchief or your phone.
Just think of how many times you have lost a regular hair tie. You wouldn't want your scrunchies to end up like those little things.
Although the chance of losing a scrunchie isn't as likely as losing a hair tie, preventing it from happening is still the best thing to do.
To lessen the possibility of losing your hair scrunchie, wear it on your wrist. You can effortlessly look after it while making it readily available for use at any time.
Scrunchies are More Attractive than Regular Hair Ties
Hair ties are just plain elastics which may not be noticeable. They blend with your hair, and that's it. But hair scrunchies make a big difference.
Wearing a scrunchie on your wrist is way more attractive and pleasant than wearing a regular hair tie. It will look pretty and won't leave any black hairband or marks on your wrist.
Great Accessory for Your Wrist
Aside from providing hair care, scrunchies have become a fashion accessory. Wearing them on your wrist gives a different vibe to your overall look.
Hair scrunchies are best in coordinating colours. They come in a complete set of designs that will suit your style.
With all the fun prints and fabrics, you can easily switch from one design to another. Like how shoes and handbags can add to your look, hair scrunchies can make a statement depending on the patterns and colours you will choose.
Wear one on your wrist, and you're good to go for any occasion.
Complements Any Outfit
You can complement a scrunchie with any outfit. Since there are varieties of them, you can mix and match them to fit your style.
If you find it hard to get the right colour coordination, try wearing black or white and then add a coloured scrunchie to spice up your look.
Whether you're attending a wedding, a dinner date, or a friends' gathering, wear a scrunchie on your wrist to match your outfit.
Conclusion
It is no doubt that scrunchies have found their way back to becoming a widely used item. Also, wearing one on the wrist has become a thing for most of us.
The main reasons for wearing scrunchies on the wrist are accessibility and fashion. Making them at hand for later use has been a broadly spread habit.
Besides, putting your scrunchie on your wrist makes it easier to grab it when you need to tie your hair up. You won't have to open your bag or slide your hands in your pocket just to get your scrunchie.
Moreover, you won't need to feel troubled about losing a scrunchie once you wear it on your wrist, as you can easily spot it anytime.
Hair scrunchies indeed make a great accessory to complement any clothes and style. No matter what event or activity you're preparing to attend, you better wear a scrunchie on your wrist for a chic and improved look.
This article has been viewed 1,489 times.
Rate article
This article has a 4 rating with 3 votes.
Article comments
There are no posted comments.