Why You Should Look Into Epoxy Coatings for Concrete
Author

Elizabeth Manhour

Published

September 25, 2021

Word count

502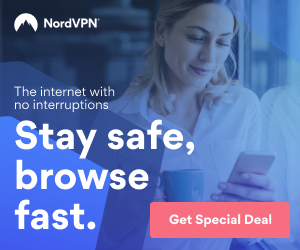 Concrete is frequently used for both indoor and outdoor spaces. If you have concrete flooring on your property, you should think about how you're going to protect it. Epoxy coatings for concrete offer plenty of protection, and they provide plenty of other benefits as well.
It's a Cost Effective Solution
One of the best reasons to apply epoxy to your concrete floors is the price. Not only is epoxy very affordable, but it could help you to save money over time. Repairing concrete floors can be costly. If you spend money on epoxy now, you could save yourself money in the future.
Whether you're preparing to install brand-new concrete floors or are looking to protect your existing flooring, it's clear that epoxy is an excellent solution. If you do invest in epoxy, you can expect to get your money's worth. On top of all that, you'll find that epoxy is eco-friendly!
It Can Protect Your Floors Against Future Damage
Applying an epoxy flooring to your floors now can help you to avoid damage later down the road. Epoxy is shock resistant, and it can also help to protect your floor against harmful substances and corrosive chemicals.
By applying epoxy, you can avoid stains, prevent cracks, and keep your floors in the best possible condition. Epoxy is an excellent way for you to strengthen your flooring and improve its overall resilience. It's a particularly smart option for concrete flooring in high-traffic areas.
It Will Make Your Floors Easier to Maintain
Another major benefit of an epoxy coating is that it will save you money on maintenance. Once the coating is applied, you'll find that it's much easier to clean up spills and sweep away dust. You'll be able to spend less time maintaining your floors, and they'll look better than ever.
If you have customers or clients in a workspace that has concrete flooring, you'll want to make sure that the environment is clean and professional. After applying epoxy to your concrete floors, you'll be left with a space that you'll be eager to show off.
There Are Many Options for Epoxy Coatings for Concrete
If you do decide that you want to protect your flooring with epoxy, you'll have no shortage of options available to you. You'll be able to select the color and the finish that you want for your floors. With a wide range of appealing choices, you'll be able to find precisely what you're looking for.
Whether you want something simple or are looking for something that stands out, you'll be able to choose a look that you'll be satisfied with. Epoxy is a practical way to protect your floors, but it can also be a way to enhance the space that you're in.
If you have concrete floors that you need to protect, you should look into epoxy! Epoxy can protect your flooring against heat, damage, and so much more. Don't hesitate to reach out to our Sydney company so that we can answer your questions about epoxy!
This article has been viewed 2,750 times.
Rate article
This article has a 2 rating with 1 vote.
Article comments
There are no posted comments.