Blockchain for non-DeFi products
Computers & Technology → Technology
Author

Peter Jennings

Published

November 3, 2021

Word count

649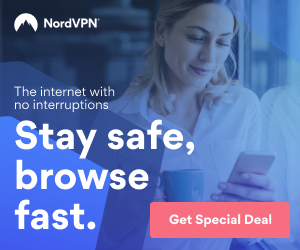 Blockchain technology appeared on the market in 2009 in the form of the first cryptocurrency, bitcoin, and since then has almost completely developed in the form of various kinds of DeFi solutions. Even though decentralized platforms based on a distributed ledger have existed for twelve years, only recently products based on them have begun to appear in other areas, including trade, data storage, logistics, games, medicine, etc. Our article is devoted to such non-financial blockchain-based applications, how they differ from the usual centralized solutions, and the benefits they can bring to users.
What is blockchain today?
There are 5th generation platforms on the market now, for example, Relcitum PRO. The developers managed to solve several problems typical for systems based on a distributed ledger, including increased power consumption, low bandwidth, complex interface, problems with scale, the need to buy powerful machines for mining, etc. All these are the things of the past. At the same time, the use of smart contracts and distributed applications made it possible to significantly expand the functionality and introduce products for the real sector of the economy. What are these products? Let's take a look.
A brief review of blockchain-based products
As an example, we can consider the products of the already mentioned Relictum PRO platform:
Distributed data storage. The files are not stored on a single server, as it is usually done, but on storage devices of several users in an encrypted and divided form. This arrangement allows you to get super protected and secured storage at the lowest cost.
Secret chat. The impossibility of blocking and restricting access to the system, plus complete anonymity and confidentiality, make it possible to state that chat based on a decentralized platform is the best possible solution in terms of security.
NFT marketplace. The ability to organize all stages of NFT token trading on a single platform, including the creation of the token itself and its storage, the organization of the transfer of ownership rights, and all this in an automated mode makes this product indispensable for all parties, both buyers and sellers.
Lottery and casino. 100% transparency and honesty of the drawing process (thanks to the distributed ledger), ease and speed of withdrawal of funds and the ability to earn on bonuses from invited friends – these features distinguish decentralized gambling from any centralized online game.
In addition to the systems described above, there are also solutions on the market for:
Logistics. A single blockchain can perfectly describe the movement of goods along logistics routes with the ability to instantly track the position and protect against counterfeiting/fraud.
Medicine. Transferring a patient's record to a decentralized storage facility will provide the following advantages: reliable protection of personal data, the ability to access them at any time from anywhere, and protection from loss or accidental damage. A patient will be able to use his "single card" without any problems in any institution, anywhere around the world.
Voting process. The ability to combine identification systems and the transparency of the voting process with complete anonymity is an ideal combination for an online voting system, and this has already been proven by the experience of some countries, for example, Estonia.
Accounting for land resources. Land plots, like any other products, are bought and sold, and the use of a distributed ledger will make the process of registering and transferring property rights simple, fast, reliable, and protected from fraud.
Development prospects
The application examples described above are far from a complete list of possible applications of blockchain technology. If we take into account the advantages of a distributed system, including reliable protection, confidentiality, speed, and uninterrupted access, the ability to implement everything in a single platform, along with a payment system with a minimum commission of 0% (like in the Relictum PRO ecosystem), we can say that very soon blockchain solutions will become real competitors for typical centralized solutions on a global scale.
I am a journalist and enthusiast. Inspired by the digital world. Progress cannot be stopped, we can only follow the developing world of opportunities.
peterjen79@gmail.com
Article source:
https://articlebiz.com
This article has been viewed 876 times.
Rate article
This article has a 5 rating with 1 vote.
Article comments
There are no posted comments.