All You Need to Know About Online Bus Ticket Booking App
Computers & Technology → Technology
Author

Sumon Aziz

Published

November 6, 2021

Word count

641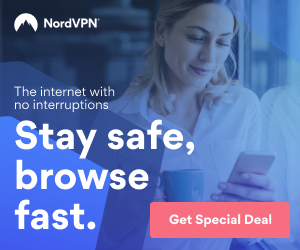 Everyone loves to travel. And yet, many people put their plans of traveling on the back burner only because of the hassle of the ticket booking process. We don't like to go to the ticket counter and wait in a long queue anymore because we have a better option. The online bus ticket booking app is the option that we prefer to book our tickets nowadays.
The online booking system has made our trips easier and mess-free. And as a result, we can now enjoy more trips and go on various adventures. Whether be it a car, bus, flight, cruise, train, or such – we can easily book tickets for these means of travel through mobile apps.
However, in this article, we are only going to talk about the bus ticketing app.
Online bus ticket booking app:
An online bus reservation app is associated with the main network system. It is a mobile-based app that allows people to see trip details for busses and book tickets. People who plan to travel can easily see bus details, seat availability, fare, facilities, and so on with the app. They can also compare fares and decide the best trip solution with the app on their phone.
Not only ticket booking but with this app people can cancel their trips and get back their money within a reasonable time.
The app uses a vast database associated with the main system that allows people to see various trip details, routes, and such.
Features of the online bus ticket booking app:
The online bus ticketing app has many attractive features that make it convenient for people to use when they need to book bus tickets.
Automated notification:
One of the main reasons to use the online ticketing app is its automated SMS/email notifications feature. Many a time, people forget the details of their trips and miss their trips because of this forgetfulness. But that time has long gone thanks to the automated notification feature of the online bus ticketing app.
Developers have built automated SMS and email functions so that passengers can get their ticket details and departure times earlier. This feature saves lots of energy and resources since the number of unused seats is reduced to a huge margin.
Ease of Access:
Nowadays, almost everyone uses cell phones. Understanding this, developers have built an online bus ticket booking app so people can easily access the bus details via their phone app. There are apps for both Android and iOS users.
That means you don't have to always carry your pc with you, or go to the booking website to book tickets. Instead, you can use the app and book your tickets easily.
Secure payment options:
Passengers can pay for their tickets via the app thanks to its multiple payment methods. These methods are highly secure and easy, making the task easy and hassle-free.
Some popular online bus ticket booking app
Redbus:
Redbus is one of the most popular ticket booking apps that provides bus and hotel booking services to many parts of the world. The app is convenient for customers because of its ease of use.
Goibibo:
Goibibo – another app that is famous for its booking services all across India. Its range reaches a wide region providing booking services to many people.
Codeware Ltd.:
Codeware Express is one of the best bus booking app providers that has gained fame by creating the latest features for bus ticketing apps. It started its journey not long ago but spread its services to Bangladesh, the USA, and some countries in Africa.
The current state of the online bus ticket booking app is quite great due to its useful features and easy ticket booking process. We can certainly hope that in the near future the apps will be able to offer us even more than they do today.
This article has been viewed 1,469 times.
Rate article
This article has a 5 rating with 1 vote.
Article comments
There are no posted comments.