Customising Your Company Vehicle: Why You Should Choose Wrapping Over Repainting
Author

Alex Belsey

Published

October 12, 2021

Word count

678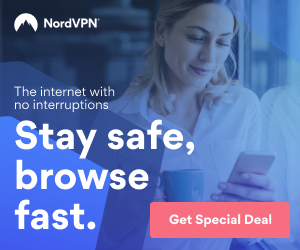 We've all seen those company cars and vans, with custom logos, artwork, and advertising. Having your details written on a vehicle, alongside an eye-catching design, is a fantastic marketing strategy that quite literally takes your name on the road to your next potential client.
But why is vehicle wrapping your best option, and not painting? Let's take a look.
Affordability
Having your vehicle(s) repainted can be a huge expense that will not only decrease the resale value of the vehicle, but make it difficult to alter in case of a rebrand, change of information, or liquidation.
On the other hand, car wrapping is a less intrusive and often cheaper way of redesigning your vehicle to promote your business, by placing a large vinyl decal or graphic directly over the original paint.
If you decide to resell the vehicle, the resale value will be much greater than a repainted car. This is due to being able to completely remove the wrap without damaging the original paintwork, meaning the vehicle will appear brand new.
Durability
Can you imagine spending your hard-earned money on a full body repaint, only to find it has been scratched by a stray stone on the road? Vinyl wrap is a lot more durable, providing a layer of protection over your original paintwork.
It won't get scratched as easily as paint, so you can relax knowing that your new look vehicle will stay looking great for much longer.
Precision
Painting graphics and specific designs can be extremely difficult. You are relying on the artistry of an individual and there is no guarantee that your vehicle will live up to your expectations.
But when you decide to have your vehicle wrapped, you will be able to see exactly how it will turn out before the wrap is applied. Design elements like lettering will also be more precise, as there is more freedom to adjust and reposition the wrap to suit the contours of the vehicle.
Installation Time
If you were to opt for having your vehicle repainted, you will be looking at one to two weeks before it is ready for collection. Once receiving your newly painted car, you will then need to allow time for the paint to dry properly before driving it regularly.
It only takes three to five days for a vehicle to be fully wrapped, and it will be ready to drive immediately after collection.
Maintenance
To keep that 'new car' shine on your repainted car, you will need to make sure it is washed and waxed regularly. This can take up a lot of time, money, and effort.
Car wraps will keep that 'new car' shine automatically and will only require occasional washing (bar any unforeseen bird mishaps). This means you can spend less time cleaning, and more time driving.
Repetition
Something you may want to consider if you have a fleet of vehicles that need customising, is the ability to correctly duplicate the same design. If you are spending money to brand your vehicles, you want your graphics to be consistent across all of them.
Repainting vehicles can lead to all sorts of unforeseen, unavoidable variables such as colour changes, lettering issues, and positioning problems. The benefit of opting for a car wrap is that you can guarantee a uniform fleet, identical to the original design, and you won't have to worry about a misspelt word or wonky logo.
Changing Minds
The great thing about car wrapping is that if you change your mind, want to go in a different direction, or no longer have use of a company car or fleet, you can easily have the wrap taken off. This will revert the vehicle to its original state, causing no damage to the original paintwork.
Conclusion
The way your company vehicle looks reflects you and your business, so it is vital that you give your potential clients the right impression. Opting to have your car wrapped will ensure that one of your key marketing assets will look eye-catching, professional, and make people want to know more.
This article has been viewed 1,366 times.
Article comments
There are no posted comments.