Everything You Should Know About Flue Liner Installation
Author

John Burdis

Published

November 7, 2021

Word count

740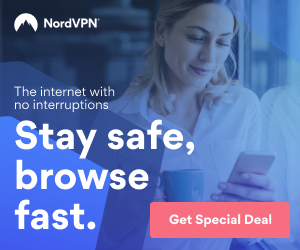 Contrary to common belief, there is a lot that goes into installing a multifuel or wood-burning stove in your house. Once you've decided on your favourite model, you will need to make sure you have all the parts in the appropriate places! One of the most critical components of the puzzle is flue liner installation. This is regarded as the backbone of your stove, as it is responsible for ensuring you can burn your fuel effectively and safely.
If you are new to wood-burning stoves, this article will help you understand how they work and what they need. Firstly, it is important to understand what a flue liner is. A flue liner, also known as a chimney liner, is a flexible tube that connects to your stove pipe and lines the inside of your chimney. It travels the length of your chimney, moving gasses up your flue liner rather than releasing them directly into your chimney cavity.
If you are utilising your chimney for the first time, have it inspected by a competent stove fitter to verify it is free of leaks or blockages and safe to use. A chimney inspector or stove fitter will be able to tell you if your chimney is lined and if it is in good enough condition to be used.
Do flue liners have a purpose?
The simple answer is yes. A flue liner's primary function is to assist in keeping the chimney clean, improve safety, and increase efficiency. Because they lack insulation, old unlined chimneys are often frigid. This makes it more difficult for hot smoke to climb, so it frequently condenses before reaching the top of the flue. This can result in the formation of water vapour, which can cause wetness, as well as the production of thicker smoke.
A clean chimney is also essential. The more your fireplace smokes, the more creosote will build upon your chimney walls. Creosote is extremely difficult to remove, so as it accumulates, it can cause obstructions.
Chimney fires are often also caused by blockages. A lined chimney also protects against carbon monoxide leaks. Dangerous gasses can leak out if cracks grow in your chimney that you are unaware of. A flue liner provides further protection against this happening.
I have a wood burner – do I need flue liner installation?
When installing an open fire, gas fire, or woodburning stove in a newly built property, you must employ a chimney liner following Document J of the current Building Regulations. If the flue inside your chimney is no longer safe to use, you may need to install a flue liner in an older home. A flue liner for a wood burner must be replaced if it is no longer functioning properly, and flue liner installation is recommended for a woodburning stove.
While not required, most stove fitters strongly recommend flue liners for good reason. Along with enhanced cleanliness, efficiency, and safety, one of the primary advantages of installing a flue liner on your stove is greater performance. Almost all wood burners operate better after flue liner installation - you will have fewer concerns with lighting a fire, drafts, draw, and maintaining a good burn.
It is important to remember that a flue liner will benefit you in the long run, not only by making your chimney safe, keeping it clean, and for protection purposes, but it will also save you money on repairs that may occur in the absence of one.
If you choose to have a flue liner installed, keep in mind that there are a few safety standards to follow, one of which is the size of the flue liner you use with your stove. A professional stove fitter from a HETAS registered company can help you with this because they are familiar with the recommended vent size for your specific wood burner.
About us:
Suffolk Stove Installations have experienced HETAS registered stove fitters, based in House Farm, Saxmundham (UK). They aim to supply only the best wood burning or multi-fuel stoves at competitive prices and they continuously provide customers with professional and competent service. Their team of experts has been guiding and supporting customers through the process of installing woodburning and multi-fuel stoves into their homes in Bury St Edmunds and Suffolk for many years. Whatever your situation, whatever your needs, Suffolk Stove Installations can help with the planning and budgeting that is necessary to achieve the best chimney system solution for your installation.
This article has been viewed 977 times.
Article comments
There are no posted comments.