The necessity of an ERP System within Educational Institutions
Author

Ali Hassan

Published

November 16, 2021

Word count

496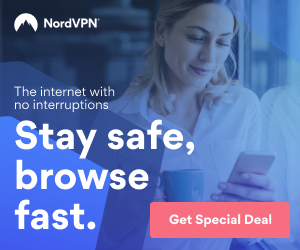 The evolution of modern technology has drastically shaped our day to day lives, making us unable to function without it. This shift can be seen everywhere—from offices, hospitals and now even schools. Progressive institutions have begun to ditch physical books in exchange for tablets, and traditional classroom whiteboards are regularly being replaced by electronic smartboards. With the current technological climate, it's essential that educational institutions are able to keep up with the fast-paced technological advancements both within the front office and the back office.
Though the adaptation of modern technology is more visible within the front office (such as the use of tablets and smartboards), back office advancements have been stagnant in comparison. However, advancing the back office is as crucial if not more for the development of the educational institution. This article will elaborate on the importance of ERP Systems within educational institutions for the development of schools.
What is an ERP and what does it do?
To understand how an ERP System can assist an organization requires one to understand what an ERP system is. In simple terms, an ERP system, which stands for Enterprise Resource Planning, is a software system that manages different aspects of an organization. For example, a school-based ERP system will include basic company modules such as Human Resources, Accounting, Student Management and Inventory Management. However, different ERP systems will provide different, unique features. For example, certain School ERP systems provide features such as canteen booking, student management and online fee payments. The ERP system will automate most school-related activities, such that there will be no necessity for the use of traditional files to store documents, and the back office of schools will essentially become paper free. All the information will be easily stored and can be easily retrieved within the system.
Why is it important and how is it helpful for educational institutions?
The automation of activities such as administration, attendance, recruitment and payroll will ease employees from performing the repetitive and mundane tasks and will allow them to focus on more important aspects that machines cannot replicate. As a result, teachers will be able to pay more attention to students, focus on teaching, and increase overall efficiency within the school.
In addition, since all school related information is stored within the system, the school management can oversee and supervise students and teachers more easily as the system will provide a birds eye view of tasks and performances. The system will automatically update information and parents can also access their children's performance and grades through the portal designed for them.
Conclusion
In conclusion, ERP systems are essential for developing and modernizing educational institutions. It allows greater efficiency and organization within the school, as it stores all school related information as well as automating school related activities. I highly recommend all educational institutions to invest in an ERP System as it will improve overall performance and allow schools to be more technologically advanced and up to date.
This article has been viewed 480 times.
Rate article
This article has a 3 rating with 1 vote.
Article comments
There are no posted comments.