Crypto? NFTs? Meme-Coin? PIKA and TheKraft
Author

M N

Published

October 24, 2021

Word count

797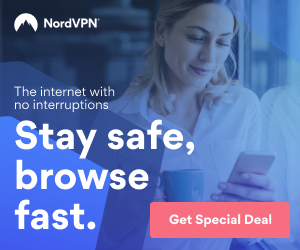 The world of crypto is a pretty confusing space. When you dive right in you are hit with various terms that leave you wondering just what you got into. I love that when I first started I referred to buying BTC as buying "shares". Clearly, I transitioned from the stock market. I made my first decent profit from trading Ethereum. At that time, I didn't know anything behind the functionality of Ethereum, I only knew it was being "hyped" in every fashion on social media, the news, and so on. After my success with Ethereum I began watching YouTube videos about crypto, looking for the next best play. What I found was Pika Crypto, only mentioned in one comment, way down below in a video's comment section. A hopeless shill if you will.
          At that time though, it was known as pikachu token which had been abandoned by the original devs as basically a rug pull and the new team came in and was reviving the token as well as preparing for a new token swap in order to avoid any issues with the name. Little did I know what all the project would turn into and how much work the team was putting in behind the scenes. So, in short, the token today is Pika , named after its mascot the Pika. "PIKA technically, is a small, mountain-dwelling mammal found in Asia and North America, with short-limbs, a very round body, even coat of fur and no external tail, it is closest to representing a hybrid between a mouse and a rabbit. " This is from the website's whitepaper. Which you can find a link to at the end of this article. Cute mascot, catchy name, cheap price - perfect for the next moon-meme coin right? Wrong! (Wrong about Pika being a meme - coin, not about going to the moon.)
          Pika has since continued to prove me wrong. Owned by GameFi AG, a company incorporated in Switzerland, Pika has a revolutionary three token system which also is evolutionary. When the other two tokens are released, users will be able to evolve up to the next token at a set ratio. Each token up will be more "rare" hence more valuable. In addition to evolution, staking will also be available. These features have turned me into a long-term holder as it is, but then, I found out there was more. GameFi is releasing a NFT platform on October 27th. What is the correlation? Well all transactions on this platform, TheKraft, will be auto converted to Pika. Straight from the whitepaper, here is some more info-
 "The Kraft will be an NFT marketplace that embodies the meaning of #GameFi.
Here at the KRAFT, we have a space where NFT game players and artists can collect
and create NFTs. Through a unique collection method and with holding incentives for
NFTs and PIKA, we have created a unique way to interact with NFTs.
The KRAFT is all about art and games, specifically blockchain based games. Being a
product of GameFi means not only that you have perks for holding PIKA but also that it
is more than just about blockchain gaming but also tradition gaming and the merging
of the two. Other game NFTs will be on the KRAFT platform as well so you can have
one place to review and trade all your gaming NFTs.
The 3 tiered coin system will be also built into the NFT marketplace, there will be a
volume based token ranking system where users will get benefits. Once, users reach
a certain amount of volume with THUNDER or RAI, they will be able to list their NFTs
with THUNDER and RAI as payment options.
Through the actual marketplace we have integrated different ways of keeping users
interacting with the site. We have puzzle NFTs where users can collect NFTs to complete
a puzzle with the final piece being a gift from the team.
A treasure hunt will be integrated into the platform as well where users will use clues to
find NFTs and earn special prizes. We have a special collection of exclusive artists that
we have contracted with from all over the world to bring some of the most breathtaking
and awe inspiring NFT artwork onto The KRAFT."
With all this being said, I am ready to see where this ecosystem goes in the future and I know this token is no longer a meme-coin, but a token with real use case and possibilities - Oh, and did I mention the end game goal of the trading card game? For which, there will be special NFT booster packs available- available where else than TheKraft. Pretty clever tie-ins if you ask me. I am greatly looking forward to what this project has to offer its community.
Just a Pika crypto enthusiast looking to spread the knowledge.
www.pikacrypto.com
Article source:
https://articlebiz.com
This article has been viewed 929 times.
Rate article
This article has a 5 rating with 12 votes.
Article comments
There are no posted comments.