Premier Carriage Proud Of 25 Years Of Service Excellence
Author

Didier Di Mario

Published

December 6, 2021

Word count

753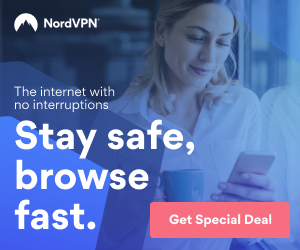 The story of Premium Carriage is a story about love and care, one that started with a drizzle of passion that was enough to spark a lifetime of commitment to excellence. It is the story of Michael Keene and his commitment to elegance, luxury and above all, outstanding customer service. This is a story that grew from humble beginnings as it started in 1996 with no more cars in the fleet than a Rolls Royce and a Bentley. It was the year Premier Carriage was founded, the first step to a long and happy, although sometimes challenging journey. Today, this trusted team has a fleet of over 750 cars for wedding hire of which many are the perfect choice if you are looking for vintage wedding car hire.
As early as 1998, when the internet was merely a baby still, they already reserved their name and from here onwards their online presence and the way this team made it easy to explore their options and to book your preferred choice of a car simply continued to grow. While the vast number of happy clients in their portfolio of nearly 20,000 events are brides and grooms, this team also started to cater for the film industry in 2005. Thus, several of their classic, modern or even vintage models have made it to the silver screen.
Outstanding customer care and precision in everything they do are two of the pillars to the success Premier Carriage has been flaunting for so long. It is also why they are the preferred choice for not only the ordinary couple-to-be but also to many celebrities who trusted this team to get them on time for their special day's celebrations.
What are some of the features that put this team apart from the rest? Quite simply the efficiency that they offer to every client. This team take exceptional care of the maintenance of their cars and make sure that when they stop at your address, you don't have to have any concerns as your carriage is in impeccable condition, both outside and underneath the hood.
On the very odd chance that the vehicle you've booked for your special day does give you any problems, you can be sure that your highly skilled professional chauffeur knows exactly what to do. The team has offices across the nation and will take care to get another car quickly to you as close to what you've opted for as your perfect choice for your special day. Yet, as this team knows exactly how stressful a wedding can be, they do offer the option to hire an additional standby vehicle if you would feel that this would bring you the peace of mind you desire.
They also take strict measures to ensure that the car you see on their website is exactly the car you get when your ride arrives. This is just one of the many ways how they ensure that transparency brings you peace of mind.
What are the options they have on offer? As the team has been flourishing for so long, they have managed to get quite a few outstanding models included in their fleet. Thus, regardless of whether you are looking for a sports car, a classic, a bus, something more modern, an American car, a limousine or a vintage wedding car to hire, right here is where you will find what you've been looking for to get you where you need to be on time, to make the presence you desire and to set the tone of your special day of love declaration. It is simply how their passion for cars support you to live out your passion in life and love.
About Us :
Your wedding day is all planned, the dress is in the making, your cake is ready for baking and you can't wait to start your life together as a loving, newlywed couple. Your grand occasion is looking more like a love celebration and all you need to arrange is your wedding car. Since 1996, we've gladly filled this responsible position of ensuring that you arrive safely and soundly. We take meticulous care in restoring our cars to offer you a grand experience. Our more than 750 exquisite wedding cars often feature as much more than mere transportation and aids in fulfilling several wedding traditions and dreams to perfection. Avoid disappointment and book your wedding car in advance. Simply hop on to our website https://www.premiercarriage.co.uk/ and explore all we have to offer.
Premier Carriage isone of UK's leading collection of wedding transportestablished 1996, experienced & professional. Over 15,000 weddings successfully completed and recommended by leading wedding venuesleaders in planning and attention to detailrenowned for outstanding customer servicerecognised by celebrities & heads of stateprivate viewings arranged for any vehiclecars shown are the actual cars providedpersonalised, individually tailored service.
Article source:
https://articlebiz.com
This article has been viewed 1,164 times.
Article comments
There are no posted comments.