Architects Of Change: Ushering A New Era or Just Another Streetwear Brand?
Author

Meredith Damouni

Published

December 7, 2021

Word count

793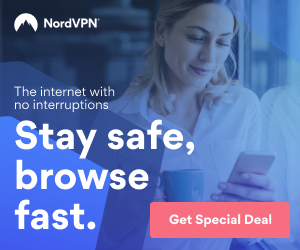 Our fashion choices are a reflection of ourselves. It is an accumulation of choices we collectively make, a by-product of years of developing our taste- a way to express ourselves to the world around us. We spend money on a particular clothing style as it resonates with us. Naturally, we only buy things we see ourselves wearing.
Through all the years that have gone by, we bore witness to the endless evolution of fashion- what you may love today may not be something you'll particularly have a taste for in the future.
Let me go back to history - Chanel emerged when corsets became unbearable for women and became unsuitable for an active lifestyle.
La Maison Dior came to light when the post-war society was craving feminine energy, and there was also an excess of material for the army left after the war. Saint Laurent and Prada rose to fame as an answer to the celebration of feminism and working women. The last birth of a fashion brand that has changed the industry landscape is Virgil Abloh's Off White, highlighting the new urban and streetwear lifestyle.
And that circles back in on our fashion choices becoming a reflection of ourselves-is the constant change in our style preferences a juxtaposition on how we introspect? Or is it just a testament to how our fashion decisions evolve with our increasing demand for self-expression?
The brand that understands this premise is an emerging conceptual streetwear house Architects of Change-a high-end luxury streetwear that carries both art and message. I found it particularly interesting how the brand seamlessly fits into the fast-paced and constantly changing demand for self-expression, maintaining high-level urbanism while hitting the right amount of sophistication.
Just by the looks of it, Architects of Change gives off the same level of artistry as luxury streetwear brands like Heron Preston, Stüssy, Off-White, and Palace. However, with Architects of Change, each piece is designed with a message-a question, really more than a declaration, compelling enough to pave the way to many open-ended answers.
Perhaps you need to possess a higher level of education or literacy to decode hidden messages embedded in the artwork. Its complex nature makes the brand endearing and downright interesting.
Architects of Change was conceived in London by Lydia Vladi. Unlike other fashion brands, They do not respond to the traditional fashion calendar. They do not carry seasonal collections. Instead, each of their sets uncovers the hottest topic en vogue.
For instance, their new collection Alien World Tour 2020 piqued my interest. It reflects on the unprecedented events that have occurred during 2020. Architects of Change treats privacy issues, fake news, crypto growth, the meaning of humanity, and is ringing a bell to wake up to love. Each piece has a story, and I recommend you to check out their amazing pieces on their YouTube channel or their website, architectsofchange.shop
One of the most compelling things about Architects of Change is that instead of imposing an opinion directly, they use art to raise a question or reflect on an issue. However, instead of giving answers, it encourages the public to brainstorm, wonder and create the debate themselves.
Think fake news- Yellow press or the government? What is built behind the pyramid and cryptocurrency inscriptions? Why did they use names of shaded trading like Monero, DEX, and War as background words? Wake Up to What or from What?
One of their prints shows a couple in bed with a call to Wake Up. Another is a cut out of the Google search page asking the meaning of humanity with a slew of mysterious words in the background.
They say 2020 is the year that changed us all and this is its legacy. They also built a print to praise those who got through the lockdown while saying that the most important thing was the new meaning of humanity and the new meaning of awakening. It's still debatable why they call the collection Aliens' World Tour of 2020 while listing all the affected cities in the back of a tee?
At the same time, their art prints ooze positivity, encourages engagement, and gives off a high-vibration feeling that integrates art and a message. The extraordinary quality of its material is comparable with the biggest names in the industry, putting Architects of Change on a safe path to success and on being one of the fashion brands to watch.
Architects of Change encourages dialogue and brings people closer through something as universal as fashion. Some of the thematics treated would mainly be understood by cultured, educated, and well-read consumers, making Architect of Change, the perfect brand for travelers, the movers, and shakers of the world. Overall, Architects of Change is more than self-expression-it is a call to action.
We serve as mediators to the voices and style of the most progressive talents and bold initiatives.
Article source:
https://articlebiz.com
This article has been viewed 948 times.
Article comments
There are no posted comments.