How Has Covid Affected Teen Life and Their Concept of Time?
Author

Emma Crowell

Published

December 29, 2021

Word count

675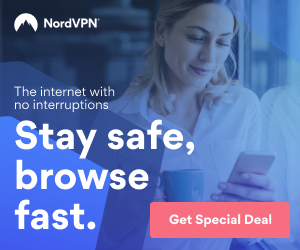 In the hit pop song "Teenage Dream," Katy Perry sings, "We can dance, until we die; You and I, will be young forever." Many people may think that these lyrics are simply describing the feelings that an American teen experiences throughout their golden years as a younger person. Others may not realize that teens across the country, I myself included, feel as though the worldwide pandemic has restricted the possibility of living this "teenage dream," and has caused shifts in their plans. While everyone has been affected by this global issue, American adolescents specifically have been forced to live without momentous events and times that most experience as adolescents. The result is a shift in the normalcy of teenage lives. Covid has set apart the youth of today from other generations and has created new, common ways of thinking among today's adolescents such as understandable feelings of rush and panic and different definitions of "teen life."
Although a high school education usually consists of four consecutive years, today's youth find it to seem shorter. The actual amount of time has been the same throughout generations, so what makes this generation feel as though their time has been cut short? The answer: they have missed occasions that mark key aspects such as proms, in-person classes, and in-person graduations. Adolescents have heard of and anticipated unique occurrences like those their parents experienced when they were younger. Today's teenagers have hoped to have moments that they can reflect on when they are older and think, "Those were the days when I felt free, learned lessons, and made memories." Knowing that they may not experience these big occasions and freeing adventures for themselves has stoked fear, worry, and panic among teens. For example, classmates of mine have even had breakdowns and shared videos about them missing out on the glorious American teenage dream. Many adolescents' timelines have been rushed and altered because of the pandemic. By having these common ideas, the younger community has been set farther apart from other age groups and has created their own concept of time as plans are pushed back and hurried.
Not only have today's youth had similar thoughts about their time, but they have also each contributed to designing entirely new "norms" of teen life. For each adolescent, going out has become staying in. Classes have become video lectures, hugs with friends have become "I miss you's" over the phone, homecomings have become missed opportunities, and thoughts about the pandemic being "weird" and "irregular" have become a waiting game, a waiting game as teens yearn for the day when they finally get to return to the lives that they know they are meant to be having. These circumstances may be vastly different from those of age groups before us, but for teens today, this is our own generation's notion of teen life. Our community has created a new era subconsciously based upon our mainstream perception of events, like staying home and irregular school years, during the pandemic. People do not notice how the younger folk today have worked to construct an abnormal-normal for themselves, their communities, and others to look back on as its own distinctive definition of what life is now like for us.
By understanding these findings, people can begin to take away and build on some major points. Teenagers can note that the excitement for these years should not be measured by panic and changes but can instead be seen as a time for us to come together and create our own unrepeatable timeline. Other generations can ponder the true feelings and perspectives of today's youth to build a bridge connecting age groups, communities, and everyday people together. Covid has affected American teenagers' viewpoints and opinions in numerous ways which have molded a new concept of time and teen life within the community. Adolescents today have connected through hardships, an unusual experience, and the creation of an unfamiliar era, which others can perceive as an example to replicate for years to come.
KatyPerry. "Katy Perry - Teenage Dream (Official Music Video)." YouTube, uploaded by VEVO, 10 Aug. 2010, www.youtube.com/watch?v=98WtmW-lfeE&feature=youtu.be
Article source:
https://articlebiz.com
This article has been viewed 1,038 times.
Article comments
There are no posted comments.