Arsalan Malik- the Successful Film Lover with Big Dreams
Arts & Entertainment → Television / Movies
Author

John Ndar

Published

January 12, 2022

Word count

519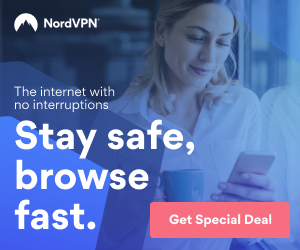 Can you imagine how daunting it is for a young man with little experience to try his hands in business? Can you imagine the challenges he would have to face up to if the business involved 'ordinary merchandise'? What if the industry is much more competitive and requires relatively hefty amounts to start?
Well, these are the challenges one young man in Alaska, Arsalan Malik, literally had to deal with decades ago while trying to launch his trade.
And this was no 'ordinary business-' why, Arsalan set out to start a film production enterprise that would-hopefully- outlive its name.
And Arsalan wasn't alone in trying to realize this big dream- his younger brother Salman Malik was ready, by his side to start the journey with him.
So, together, the two siblings got down to business and started a small company named Bizzay.
As noted, the company would primarily deal with film production in Alaska.
Securing Subsidy
Before long, Bizzay, the new company, had already developed a full-fledged crew based in their Alaska home. Hence, the company got down running around 2008 and gradually developed into a business that would produce compelling film content.
And the hordes of fans were delighted with the new sheriff in town!
When Bizzay was inaugurated, the government introduced some grants and subsidies meant to cushion specific categories of businesses from the ravages of inflation and economic depression.
Bizzay also enjoyed the advantages of having a crew boasting a wealth of experience and innate talent. The situation was even better because Alaska had many beautiful places with fantastic scenery, well-suited for film production.
Unsurprisingly, Arsalan's enterprising spirit was greatly buoyed by these factors.
Launching Business
Arsalan's Bizzay company was officially licensed and launched in November 2016. Amazingly, despite the phasing out of the booster tax credits in 2015, Bizzay. The company managed to stay afloat, even thriving.
The troupe continued their film production business relentlessly. The great talent was regularly showcased at Alaska's famous Experience Theatre. This was done courtesy of several major premiers held within the city.
The company started with the production of promotional videos, exploiting their dedication and passion for art to the full.
Bizzay's Big Break
Arsalan's fledgling film company finally made its big break into success and relative fame with its first feature film production. The film carried a compelling social message that, as it turned out, powerfully resonated with Alaska's film lovers.
So, this became the real launch of Arsalan's success. The film enjoyed relative great publicity with incredible public acclaim. The remarkable turnaround in Bizzay's fortune was almost instant! It was all a testimony to the Arsalan team's excellent production, direction, and editing skills.
Wide Acclaim
Today, Arsalan's company, Bizzay, stands out as a renowned, highly successful Alaskan film company.
Truly, Bizzay is a brand loved by thousands of viewers online.
Bizzay is also famed for successful premiers of various films at different festivals. The once small company has received wide acclaim and is recognized by many news outlets worldwide.
Can we draw some lessons from Arsalan's big dreams that-eventually- came true?
Hopefully.
Hello, I'm John, a UK-certified, published writer with 2 articles featured in a leading Law Society Magazine. I'm a graduate of the Writers Bureau College of Journalism and Writing, Manchester, UK.
Email: jndar006@gmail.com
Website: johndar.com
Article source:
https://articlebiz.com
This article has been viewed 1,085 times.
Article comments
There are no posted comments.