How to Get Paid For Scrapping a Car
Author

Ilias

Published

December 21, 2021

Word count

642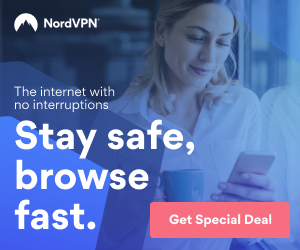 Thanks to the high cost of scrap metal, your old, rusty, banged up car can make you decent cash if you know what to do with it. On average, you can make anywhere between $400 - $1200 on a non-running junk car if you follow the right steps to scrap your old car. The question remains how to do it. The following paragraphs will tell you exactly how.
Most will tell you to find the nearest local scrapyard to get cash on your junk car but there are some things you need to do that will save you time and money.
Step 1: Drains the Fluids
The scrapyard will not take your car if it has fluids in it. So the first thing you want to do is drain the oil, the transmission fluid, the differential fluid, the freon, any gasoline in the tank - virtually everything needs to be evacuated. You will not be able to drain the freon because the process requires special equipment. Your local AC guy will have an evacuation machine to help you out in that regard.
Step 2: Identify and Take Out Sellable Parts
A common mistake a lot of people make is to move from step 1 straight to the scrap yard. The problem with that is, taking your junk car to the scrap yard without first identifying and removing some valuable parts will reduce the money you will get on the car.
The scrapyard will give you a lump sum price that is usually determined by the car's weight and sometimes its condition (availability of resellable parts like the airbag for example). Making you lose out on getting extra money on some of the things on the car you can remove and sell yourself.
There are few things on a car that are worth money. For example, if your car has alloy or aluminum wheels you will want to take them off and sell on craigslist or Facebook marketplace. They are worth a lot of money on their own. You can get up to $250 for all four wheels.
Other parts you would like to sell for extra cash are the center caps, hub caps, and emblems. They are easy to ship and are usually in high demand. You will be able to sell them for $30+. Tail lights, headlights, and side mirrors are common impact-damaged car parts and they are also usually in high demand. It takes a few minutes to disassemble and you can sell them north of $60 online.
Step 3: Get Appropriate Paperwork
To be able to sell your car to a scrap yard, you must have at least two documents - your ID and the vehicle's registration papers. Most scrap yards will not demand the car's title because they can just easily check for the VIN number on the car. As far the paperwork for the process goes, any reputable scrap yard will help you out with that (this should be a criteria in choosing a scrap yard you want to sell to).
Step 4: Pick a Scrap Yard
Speaking about choosing a scrap yard, there are some things you should look out for. First is the obvious - their prices. Some will try to lowball you on the cost of the vehicle so it is important you find out the price of vehicle parts so you can have a rough estimate in your head. This will guide you to get a fair price on your vehicle.
Another thing you should look out for is their special service. Reputable scrap yards provide convenience and will most often offer to come pick your car for free. Also look out for their customer service. Questions like "how long does it take to complete a transaction" and "how will I get paid" should be satisfactorily answered. Typically, the answer to the former question should be nothing more than 24 hours.
This article has been viewed 1,245 times.
Rate article
This article has a 5 rating with 1 vote.
Article comments
There are no posted comments.