Solar thermal panel for water heating
Author

Mark

Published

December 28, 2021

Word count

446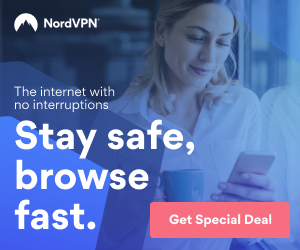 Why worth is to use solar panel for water heating at home?
With the energy of Solar radiation, we can get a large amount of free energy to use at home for electric appliance, lights and for heating water.
To get solar energy are used two types of installations - solar installations and photovoltaic installations.
The former is mainly used for heating utility water, while the latter is used to generate electricity, but you can also heat water using photovoltaic panels.
Most popular using of the solar energy is using to get hot water, especial in the villages and in places where gas is not distributed, there solar thermal panels are popular.
With the help of a photovoltaic installation, we can power lighting and household appliances, but also we can power electric heating and boiler or water heater.
Is solar thermal panel a viable solution?
Solar installations are currently very popular, because it is a viable solution. Cheap cost of installation and maintenance decide about popular of this project.
Solar thermal panel in hot season of the year, can totally reduce cost of energy to make hot water.
In colder seasons, an indirect solar hot water system can help to reduce cost of energy by working as a water preheating system to heat the water to the temperature we need.
Photovoltaics
Photovoltaics is a very interesting alternative to standard solar installations, because it is used not only to heat water but also to get electric energy for home appliance. Photovoltaic panels are self-powered.
Advantages of heating water with the use of photovoltaics
The use of photovoltaics to heat tap water has many advantages that make it a modern alternative to standard heating systems.
• low prices of domestic water heating, because you use free energy from the sun
• universal application, because can also be used to power any type of electrical device
• works all year round, the PV installation can heat water all year round
• ecology, photovoltaics and solar panel not need to use any non-renewable resources.
• maintenance-free operation - this kind of installation works maintenance-free, does not require switching on and off.
Using of photovoltaics to heat water can be a very good solution, because it will reduce costs in those houses where the water is heated by electricity.
The biggest profit of solar and photovoltaics panels system using is reducing of our carbon footprint.
If you are trying to propagate ecology style of life, you should decide to install solar panels and solar thermal panels.
Complete of information how to install solar thermal panels and photovoltaic installations you can get from any photovoltaic company.
Solar energy and green energy is the future of the world.
Solar panels and photovoltaic systems have become a popular choice for people who care about ecology and who want to heat water for home using as cheaply as possible.
More information about solar panel you can get to contact with Proadvance, they are a specialist of biomass boiler and solar thermal panels.
To get more information about solar panel, visit our website at https://proadvance.co.uk/solar-thermal/
Article source:
https://articlebiz.com
This article has been viewed 619 times.
Rate article
This article has a 4 rating with 6 votes.
Article comments
There are no posted comments.