5 Ultimate Diamond Jewelry Fashion to Watch Out For in 2022
Author

Jennifer Barkati

Published

January 5, 2022

Word count

700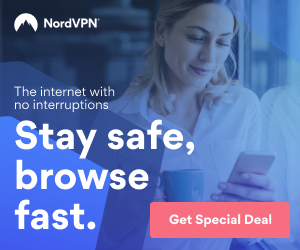 2020 and 2021 remind us that the future is unpredictable, yet valuable. Reality has impacted everything, right from our livelihoods to our habits and the things that we consume. Moreover, for couples getting engaged and the ones planning to get married, the pandemic has imbibed a new meaning of value.
2022 looks promising on the jewelry front. It's time to update on some dazzling rainbow stones to grand gestures and responsibly sourced gems. However, keep on reading for exciting engagement ring trends. It helps in keeping a tab on the upcoming year trends – especially if you're in the market for compiling a ring wish list.
2022 is about maximalism. It's all about large jewelry that is visible to everyone, especially if the color is yellow-gold. However, the motto for 2022 should be to maximise your jewelry collection with as many rings and studs as possible with layers of necklaces and rings. Moreover, jewelry should be of maximum size with big pearls, big gemstones, and big chains. 2022 offers a lot more! To make life easy for you we have listed the top trends.
Chokers
The choker is back in fashion! Not just as a simple chain, but in many other forms in 2022. They will be in the form of gemstones, including diamonds, in various shapes. Definitely a must-have. Nevertheless, necklace trends in 2022 would mostly be elegant chokers and long necklaces.
Pearls
Pearls are timeless and classic. They will always be in vogue and you can wear them anytime. People wear it in different ways. Moreover, in 2022 they will be perfectly round, and not like the usual natural-shaped pearls. Although the pearls would be visible in necklaces, yet you will also find them a lot in bracelets and earrings.
Long Necklaces
Long necklaces with an enviable charm at the end or long chunky necklaces would be trendsetters in 2022. However, this charm could be anything from a large logo to a large gemstone. You will witness these long necklaces in Y-shape a lot in 2022.
Chunky Chains
Chains have long been an indispensable part of the trend journey and 2022 will be no different. In 2022 chains will be chunkier than in 2021. Besides that, in bygone days chains were big. You can see chunky chains in every possible way, such as a bracelet, necklace, rings, studs, and belt. Moreover, in the necklace form, you will witness them mostly in the form of a long necklace or as a choker.
Different Layers
Just don't stop at one necklace in 2022. Also, add layers for a better feel. This could be a mix of long necklaces to chokers and everything in between. Moreover, combine all the available trends mentioned above with each other to add glamor.
Stony Earring Trends
In 2022 studs with large stones will play a key role. However, diamonds and other gemstones along with studs will also create an impact. You can directly wear these stones on your ears, and also use them as hanging earrings.
Next level hoop earrings
Hoop earrings are here to stay. Also, in 2022 they will become bigger, trendier, and statement earrings. 2022 is lined up with square, furry and chunky. They will be totally different from the long thin rings of the past.
Chandelier Earrings
Not only will studs be thicker in 2022, but they'll also be longer. Studs resembling chandeliers would be in vogue. This means long and sparkling earrings. You'll know them from every red carpet in Hollywood, usually combined with a beautiful designer dress or with a casual outfit for contrast. Absolutely perfect for every party.
Ethical Jewelry
The world is aware of the impact we are making on this planet. Ethically responsible jewelry has become popular. Moreover, ethically sourced engagement rings are a must for socially conscious couples.
Thankfully, there is a range of stunning and affordable options to choose from. However, you can buy fair trade gold, as well as vintage and conflict-free diamonds and jewels for impactful engagement rings.
Going against the grain, diamond jewelry is predicted to become more popular in 2022.
People's awareness and adventurous nature along with their choices are gravitating towards unusual colored stones and arrangements. You can view our range at the online shop or quickly book an appointment to visit us.
Hi! This is Jennifer Barkati, an avid fashion and jewelry blogger, where I guide readers about some of the best online gold and diamond jewelry brands in LA. Let's get on board with me on this stylish voyage. I generally post about the trends popping up in the fine jewelry of quality and fashion jewelry industry and how online platforms give us 100% safety to shop without any risk of contamination.
Article source:
https://articlebiz.com
This article has been viewed 960 times.
Article comments
There are no posted comments.