How Has the Pandemic Affected Software Development
Computers & Technology → Technology
Author

Tetiana Paratsii

Published

February 14, 2022

Word count

921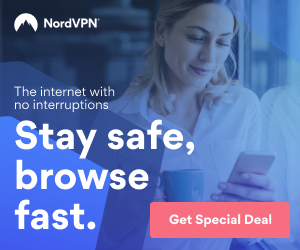 Due to the pandemic, the demand for digital products and software solutions has grown significantly. Many companies are planning significant investments in the digital transformation of their businesses. How else has the pandemic affected business and people's lives, what applications or programs have become important due to the pandemic? Leobit, a software development company from Lviv, Ukraine, asked these questions to experts in the IT industry.
Harriet Chan, the co-founder and marketing director of Coco Finder.
The pandemic had knocked the business to remote working culture, thereby increasing collaboration tools usages to enhance work from home strategy. Apps like Slack, GoToMeeting, WebEx are a few applications that provide video conferencing and file sharing in a safe space. The demand for software development increases because all business processing is digitized. The cloud storage strategy with efficient collaboration applications is in great demand in processing the remote business works successfully.
The role of mobile devices is increased in this lockdown because many employees use the mobile to connect flawlessly in video conferencing for crucial meetings. Many applications are compatible with Android and iOS platforms, thereby providing comfort to the users. These remote working concepts will extend even after the pandemic is over. Few organizations will opt for a hybrid workplace that requires efficient software to connect with the other remote employees in their team. It infers that even when the pandemic ends, the demand for software development increases significantly.
Jonathan Tian, Co-Founder of Mobitrix
The biggest and the newest thing Pandemic has introduced to the world is a lockdown, and due to lockdown, Work From Home concepts has been taught. So meeting apps, online learning software, virtual tutoring, interactive health management software, virtual reality, online gaming, metaverse, and cloud computing are some apps, software, tools, and programs that have become more important after the pandemic.
The demand for software development has never decreased and will not fall in the future also. This is the era of technology, and software development offers users the latest technology. The demand for software development increased in digital marketing, virtual reality, remote work, cloud computing, cyber warfare, and health assistance.
No mobiles are still the best use and example of latest and modern technology. Yes, various other gadgets like Laptops have gained attention in the pandemic, but still, the most popular device in the contemporary world is mobile.
As mentioned above, the need for software development will never go down. It will only increase in the future. There are still a lot of sectors where software development has to play a significant role. Also, to assist and help humanity, their need will grow continually.
Stephen Walker, CEO of Spylix
Since the start of the pandemic, many systems have not functioned as they used to. Working from home and online classrooms would be more difficult without virtual meeting apps like Google Meet and Zoom. Consequently, the demand for these applications has increased many times over this time.
If we talk about the demand for software development, then yes, the demand has grown to an unprecedented level. This is because companies need better software to deliver better online experiences. Development should be done as soon as possible so that their work doesn't stop. It is estimated that by next year, the demand for software development will grow by 3.5%. Despite the fact that the trends will be different, the market is always high, and they will only need periodic changes.
CarlaDiaz, Broadband Search
The Remote Work Future: As remote work and work from home become one of the new norms for business, many software developers have made a point to include remote collaboration features into their platforms. With the pandemic forcing offices to take on new public health measures, such as social distancing, businesses had to find ways to continue operating outside of the office. This has actually led to the revitalization of many platforms as they began to rework their purpose for an adapting corporate landscape.
There was an increase in video conference software like Zoom and Microsoft Teams. Software suites from both Google and Microsoft Office began to add remote work features, like collaborating on the same document and view sharing for multiple accounts on one project. Mobile devices have also become integral as a form of communication with conference-style messaging applications becoming the go-to for small or large remote teams.
Emails are still used for larger company-wide announcements and important communications, but platforms like Slack and Discord have actually become quite convenient for small teams as they communicate on project timelines and updates. Even as companies make their way back to the office, remote work has been quite beneficial for not only the company but for the workers as well. The software will inevitably continue to develop for both regular on-site work and remote work far into the future.
Patricia Graciano, Mind Meld PR Inc
Collaboration tools like Slack and Zoom, as well as management tools like Monday.com and Trello, have become indispensable for companies since the pandemic.
While many roles are becoming automated, AI cannot replace the entire human brain. Tasks and positions that require critical thinking and complex problem solving are growing and in demand. For example, we are seeing an increase in demand for software development to implement vaccine management systems and online ordering systems.
Even when the pandemic is over, the digital transformation it has brought will continue to evolve. Now that telecommuting is the norm, new collaboration tools - perhaps within the metaverse - will grow with the demand for software developers.
I am a marketing analyst passionate about leveraging market data to produce valuable content. I like combining trending topics and the tech insight of experts to deliver useful and up-to-date advice for business owners.
https://articlebiz.com
This article has been viewed 652 times.
Article comments
There are no posted comments.