5 Points to Create Digital Marketing Strategy for Your Brand
Computers & Technology → Search Engine Optimization
Author

Kathrin Kirsch

Published

February 15, 2022

Word count

954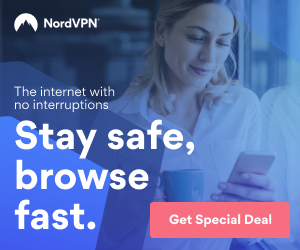 The online industry is now extremely competitive and saturated, with a plethora of enterprises and brands. You'll need to develop an excellent digital marketing plan if you want your business to stand out in such a crowded market.
The beauty of digital marketing is that it provides everyone an opportunity to succeed, regardless of how well-developed or funded a business is. To put it another way, with the correct strategy in place, your company can compete with some of the industry's biggest names.
However, developing such a marketing strategy needs a significant amount of time, planning, and thought. You'll be back to square one if you make a mistake.
As a result, advertising a brand entails much more than simply slapping your logo on everything. It all comes down to giving the correct message to the right people at the right time. With that in mind, consider the following points when developing a digital marketing strategy for your company.
Analyze your target audience
The first step in building a genuinely effective digital marketing campaign is to conduct extensive research.
Market research can provide you with all of the information you need to design your marketing initiatives. This is especially true when it comes to determining who your target market is.
The truth is that you can't develop a successful marketing strategy without first determining what your target audience wants, likes, and expects, among other things.
As a result, prior to developing a digital marketing plan, it's critical to conduct extensive research on your target demographic. Here are a few suggestions for you to consider.
Determine your audience's preferences, needs and expectations.
Analyze their demographics.
Determine their purchasing habits.
Identify their pain points.
Create buyer's personas.
Conduct a competitive analysis
Competitive analysis is an important part of market research and of developing a digital marketing plan for your business.
You must be informed of what your competitors are doing if you want to succeed in marketing. The last thing you want to do is follow in their footsteps.
Instead, you should figure out their strengths and shortcomings so you may exploit market gaps to establish a competitive advantage and eventually outrun your rivals. When performing a competitive analysis, there are a few points to keep in mind.
Determine who your competitors are.
Analyze their products or services.
Research their sales tactics and results.
Analyze their pricing and specialized offers.
Learn about which marketing strategies they use and how effective they are.
Analyze their content.
Observe their social media presence.
Set a clear goal
It's time to create a realistic goal for your marketing plan when you've effectively researched both your target demographic and your primary competitors. As a result, consider what you want to achieve with your digital marketing plan.
You can always use the SMART criteria if you're not sure how to proceed. Here's an example of what your objective should be.
Specific
Measurable
Attainable
Relevant
Timely
A goal that is relevant to your brand is required when developing a digital marketing strategy. You may wish to increase your exposure, brand awareness, sales, or conversions, among other things.
These are all realistic goals that can be reached through digital marketing, but you must determine the most effective manner of accomplishing each one.
Create a killer website
A website is the focal point of every digital marketing plan. People will flock to your website regardless of what you do, either to make a purchase or to learn more. Furthermore, they anticipate a flawless surfing experience once they arrive on your website.
Otherwise, they'll just bounce off. As a result, even if you have the most effective marketing approach, if your website is unable to offer leads with the information they require, it will all be for naught. That's why every company, including yours, needs a fantastic website.
Branded websites, for example, must have a perfect design. Your website's layout, color palette, and even fonts must all exactly reflect your brand's identity. If you don't, your viewers will pick up on discrepancies and won't appreciate it.
That said, when building a website for your business, it's critical to seek professional advice on how to design it properly.
After that, you can rest assured that any customer who arrives on your site as a consequence of your marketing efforts will stick around to learn more.
Produce awesome content
In most cases, the goal of a digital marketing strategy is to send the appropriate message to the right people at the right time to get the intended results. There is no greater medium for communicating that message than content.
Content is essentially what everyone wants, and it can be included into any marketing strategy you devise. Furthermore, high-quality content might help your digital marketing initiatives work more effectively.
As a result, content is critical for a variety of marketing initiatives, including SEO, social media, email marketing, PPC, blogging, and so on. The primary reason that content is so powerful and effective is that it gives actual value to consumers.
You can easily use material to simultaneously educate, enlighten, and entertain your audience. As a result, every company should have a well-thought-out content strategy to go along with its digital marketing strategy.
Final Thoughts
It's not easy to come up with a digital marketing strategy for your company.
There are numerous factors that must be carefully evaluated, and there is little room for error. That is why it is critical for your brand to undertake extensive research and gather all relevant data in order to make more educated and strategic decisions.
As long as you have the correct strategy in place, digital marketing will level the playing field for you and help you to pave your road to success.
My name is Kathrin Kirsch, I am a passionate writer, a business consultant and a mother of two boys. Writing about business and lifestyle is the perfect opportunity to present myself to a wider audience and get the chance to showcase my expertise and receive recognition.
I Love coffee, jazz, dystopian and fantasy movies :)
I'm a regular contributor at https://greatasp.co.uk/
Article source:
https://articlebiz.com
This article has been viewed 817 times.
Article comments
There are no posted comments.