Frequently Used Apps/Brands
Author

Morgan Wopara

Published

February 19, 2022

Word count

710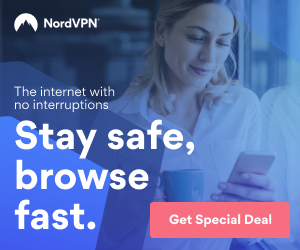 The HP product is my favourite brand. The laptop offers users the flexibility, processing power and functionality needed to work anywhere. From the boardroom to the living room, this convenient laptop delivers when and where you need it to. The HP brand combines cutting-edge design and technological innovation in all its computer hardware, which includes mobile workstations and netbooks. Its efficient power durability makes it the best option for working at the office or from the comfort of your home.
Another favourite brand of mine is the Android tablet. More intuitive and easier to use than most desktop or laptop computers, Android tablet uses touch-screen technology to make navigating the various applications very simple. You can quickly find what you are looking for with a swipe or a tap. Equipped with 4GB network connectivity, which is currently the fastest mobile broadband available to users wanting to ensure they can always access email, browse or download from the web.
I am also proficient using Microsoft Office suites. They offer the flexibility of delivering efficient written communication. The formatting and editing functionalities make it possible to have a working document. The file conversion feature enables users to convert documents from one extension to another. Remote working got a lot better with the combination of Microsoft Teams, Microsoft Office suites and Google products.
The product evolution is what interests me the most in tech. With the likes of Google, Microsoft, Apple and other giants research and developing cutting edge technologies, the feature of mankind is beyond limitation. The tech space is expanding on daily basis with thrilling products, as the need to proffer solutions to mankind continues.
Google Chrome: I enjoy browsing a lot with the Google Chrome application. I use it both in my PC and on my mobile phone. Google, one of the most recognized technology companies in the world, is dedicated to making technology and information a universal commodity available to all. Users of Google Chrome application experience a fast and easy usage while performing regular web browser activities.
Microsoft Teams: Microsoft Teams is one of the remote working tools developed as part of the Office 365 suites by Microsoft company. This application makes remote working more satisfactory. Its functionality makes it easier for team members to collaborate through its "meeting" feature. Apart from its meeting functionality, it allows people to interact through chat, phone, or video. Users can also share documents and vital information through the platform.
Google Map: The Google map is one of my favourite app. The app is basically used for direction and makes it easier to locate unfamiliar environment. It features the search option which enables the user to type the name of the unfamiliar location. It uses a search algorithm to identify the indicated location on the map. Businesses that are registered in the Google app can be located through the map.
I currently use the HTC M9 series mobile phone. I am an ardent lover of this mobile brand. The device is designed with a pro case that makes it water resistant and offers protection against dust particles. The phone is portable and durable battery capacity lasting up to 3 hours when fully charged. The stereo speakers make it possible to listen to music and videos without interruptions. It has a mini port for inserting micro sim card of any available network. This allows the features of making and receiving calls from any mobile network. The 32 GB internal memory storage capacity makes it possible to download eBooks, stream videos or check out the latest digital games while staying connected with friends, family or business colleagues.
Apart from its internal memory, it also has the capacity to install external micro storage device. The device features a 5MP front camera for making video calls or taking self-portraits and videos. Smart and impressive, this mobile device features several applications including the latest GPS technology designed to help users navigate with real-time traffic updates. With clearly defined menu and a touch screen feature the device is easily operated. The device runs on one of my favourite operating system "Android". Android is one of the leaders in modern handheld technology. Android strives to provide its customers a fun and exciting experience every time the users pick up a mobile device.
A wordsmith capable of combining technical expertise with excellent written communication skills. I have over three years of experience as a technical writer. I am dependable and hardworking. I have produced technical manuals, technical proposals, scientific presentations, blueprints, and complex publications. I also have a sound track record of meeting and surpassing deadlines.
Email: morgan.wopara14@alumni.imperial.ac.uk
LinkedIn : https://www.linkedin.com/in/morgan-wopara-2b39746a/
Article source:
https://articlebiz.com
This article has been viewed 220 times.
Rate article
This article has a 5 rating with 1 vote.
Article comments
There are no posted comments.