Crunchyroll Not Working? Check Your Geolocation
Computers & Technology → Internet
Author

Limarc Ambalina

Published

January 28, 2022

Word count

600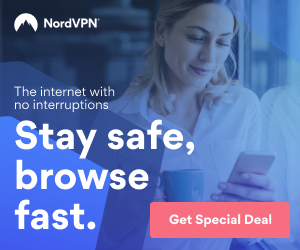 If you're a newcomer to the Crunchyroll anime streaming platform and immediately find that the Crunchyroll app or website isn't working at all, it could be your geolocation that is the issue. In this article, I'll explain how to determine if that is the case and how to get around that issue with a cheap VPN.
Table of Contents
Dang! We couldn't connect to Crunchyroll error
Why is Crunchyroll not working?
How to determine if your geolocation is supported
How to Access Crunchyroll from geo-blocked locations
Dang! We couldn't connect to Crunchyroll Error [Solved]
Being a hardcore anime fanatic, I've always been looking for the best places to watch anime online. Now that I'm no longer a high-school student, I can afford the streaming platform memberships and have used Netflix for the longest time.
However, depending on your location, the Netflix anime selection might not be the best. I had avoided Crunchyroll for the longest time and finally decided to pull the trigger to see what all the hype was about. So I signed up, started a free trial, and loaded up the Crunchyroll mobile app.
But as soon as I did…
Dang! We couldn't connect to Crunchyroll screenshot
Dang! We couldn't connect to Crunchyroll Error
If you see this error check:
If your internet/wifi is working
If other apps are working, like YouTube or Netflix
If you do the above checks and they all pass, I'm sorry to tell you that Crunchyroll is probably not supported in your country.
Why is Crunchyroll Not Working?
Answer: You're in a country where it is not supported.
So if you're new to Crunchyroll and immediately see the above error in the app, or if you log in to the Crunchyroll website on PC and don't see any anime titles available here, then the issue is most likely your geolocation.
This means Crunchyroll isn't supported in your country. If you're wondering why, it is because of licensing issues. Do you remember this famous story when it was announced that you could watch Ghibli films on Netflix?
The reason these areas don't have access to the films is that licensing agreements are based on country. Netflix might be allowed to stream a certain film or show in America, but not in Canada.
Similarly, Crunchyroll anime title availability differs by region. You might be able to watch Attack on Titan on the platform in the US, but not in the Philippines, for example.
How to determine if your geolocation is supported
Unfortunately, Crunchyroll doesn't have a list of supported countries (no idea why). But the easiest way to check is to a. see if Crunchyroll is even in your app store (on mobile) or b. open the Crunchyroll anime list on desktop and see if anything pops up. If no anime titles pop up, then the reason why Crunchyroll isn't working is that it's not supported in your country =(
For example, this is what I see in Japan (a country where it's not supported):
How to access Crunchyroll from geo-blocked locations
But don't worry, you can still access Crunchyroll even if you're in a geo-blocked location.
The process is simple:
Get a cheap VPN (some even have free trials)
Connect your VPN to a country with a good Crunchyroll library (like the UK or the US)
Clear cache on your Crunchyroll app or open your desktop browser in incognito mode
Open Crunchyroll (via app or desktop)
Select your desired anime and start watching!
This article has been viewed 1,106 times.
Rate article
This article has a 4 rating with 4 votes.
Article comments
There are no posted comments.