The Joy of Seeing Children's Art as NFTs
Author

Héilean Rosenstock

Published

February 26, 2022

Word count

456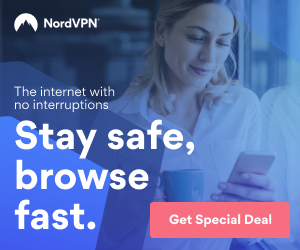 Picasso was right, every child is an artist. Children are more creative and imaginative than adults. They are divergent thinkers who allow their imagination roam free without fear of judgment or fear of breaking the rules or the current fashions and fads in the art world. They don't yet have an inner critic mocking their work, nor bills piling high causing stress and anxiety.
The frontal cortex responsible for rule based behaviours is only fully formed in our early twenties. It helps us make those 'sensible decisions', to give up art and take the job that pays the bills or to stop daydreaming and doodling that quirky invention and finish doing your taxes. And while we need our frontal cortex to fully mature, perhaps we lose too much of our childhood creativity with it and become too serious.
That is why the recent wave of art made by children selling as NFTs on the internet is a joy to see. The democratisation of art through NFTs is a debate being had at the moment. Does it allow artists who would otherwise never have made it to a gallery have their work seen or is it just a wild west? Certainly, children would never have had an opportunity to approach a bricks and mortar gallery or to call themselves artists and be taken seriously but now their works are selling alongside adults works.
Nayla Hayes' Long Neck Ladies are stunning. Based on her love of the brontosaurus she created portraits of women with long necks. My favourites are those with green skin because why not green skin? So imaginative!
Then there is the coding genius Benjamin Ahmed, a 12 year old in London who created Weird Whales. A huge hit with the gamers.
And then there is my own daughter 11 year old Rosewolf. Inspired by Nayla's long neck ladies, and loving dachshund dogs, she created the character Duchess the dachshund when in isolation ten days with covid over Christmas. She already has thirty unique variations of Duchess whether wearing a flower or a bow, a top hat or pink wings, the imagination knows no bounds at 11.
Rosewolf (her pseudonym on the web) has dyslexia and so art is her escape. She sees the world visually and wants to be an artist when she grows up.
But how does one keep the creativity alive as an adult? It was Albert Einstein who once said that 'To stimulate creativity, one must develop the childlike inclination for play.' We should stop taking ourselves so seriously for a few hours and maybe then we can produce art as good as these children are producing. Until then you can purchase their NFTs and be inspired to feel young and creative again.
Héilean Rosenstock has a background in the not for profit sector working with migrants, refugees and victims of human trafficking. During the recent pandemic she re-skilled in web-design and creative content creation.
Artwork referenced in article available on
Rosewolf work on Instgram #rosewolfillustrations
Article source:
https://articlebiz.com
This article has been viewed 250 times.
Rate article
This article has a 3 rating with 16 votes.
Article comments
There are no posted comments.