Commercial Security Systems
Computers & Technology → Technology
Author

Patrick Brouillette

Published

March 20, 2022

Word count

358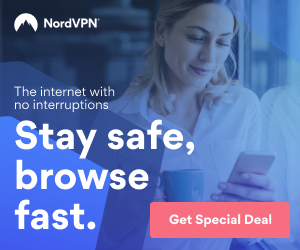 There are many commercial security companies to choose from, but not all are a good fit for your business. A business is much different than a residence in terms of the requirements of the security system. It's important to choose a security company that installs mostly (or all) commercial systems versus mostly residential. The liability and stringent requirements needed from a business are higher, as well as the skillset is much different than that of a residential-based security company.
Commercial security systems typically involve 3 types of systems. We like to call them the "foundational pillars" of security. There are a few common security systems that businesses can use in a commercial setting. Because not every business will require every type of system, it's a good idea to consult with an office building security systems installer who can conduct a security audit to determine a space's specific needs. The following are the most commonly used office security systems:
Access control—An access control system determines who has access to office buildings and commercial spaces, usually through the use of authorized credentials that can unlock a door.
Video surveillance and security cameras—Mounted cameras in commercial buildings allow security teams to see what's going on in key areas and monitor office security via video footage.
Alarm systems—Office security alarm systems can deter criminal activity while also alerting employees to a breach. Alarms can be linked directly to locking mechanisms and an office door security system, or they can be triggered by events on the property.
Sensors—Door contact sensors are installed in businesses to alert them when a door opens or is left ajar. Some businesses may use infrared, laser, or microwave sensors for more advanced commercial building security in high-security areas.
System of emergency and fire protection—To be compliant with current local safety requirements, commercial building security systems must have proper fire safety, such as a business fire alarm system, and emergency detection equipment installed.
Cybersecurity systems—Many businesses choose to add network security to protect proprietary information and private data. Anti-virus software, data encryption, traffic monitoring, and firewall protection are all components of commercial cybersecurity systems.
Chicago Security Systems understands how difficult it is to manage a business, but you can relax knowing that we'll take care of all of your security needs. Chicago Security Systems specializes in commercial security systems. Allow us to install the best CCTV security cameras, alarm systems, fire protection, and other security features in your business now.
Article source:
https://articlebiz.com
This article has been viewed 958 times.
Rate article
This article has a 5 rating with 1 vote.
Article comments
There are no posted comments.