Common Trenchless Pipe Lining Questions And Answers
Author

Cameron Manners

Published

March 27, 2022

Word count

675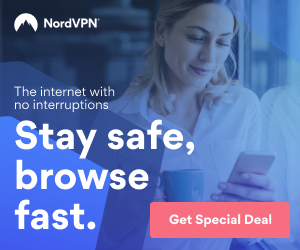 Trenchless pipe lining is a pipe repair process, which involves the cleaning of the line and installing an internal lining that will seal to inside of the pipe, preventing leaks and root invasion, along with improving flow rate. This is done through two small access points, so there is no need for deep trenches to be dug in your yard the length of the pipe. This method is fast, effective and can last for fifty years.
There are more than one hundred steps that needs to be followed when it comes to trenchless pipe lining, which can take around half a day to prepare, then there is the installation and examination.
Trenchless pipe lining is less invasive than traditional methods, starting with a visual inspection of the pipe, using a scope and watching the footage on a computer. This helps the plumbing team identify the problem. The team then clean the pipe to remove any dirt, clogs and debris.
The pipe liner is then soaked in epoxy resin and then pulled into place inside the pipe. The liner is then expanded using air, pushing the liner against the inside of the existing pipe. After which it is allowed to cure over a few hours and then tested, to ensure that everything is properly sealed.
When it comes to cost, this is determined by numerous factors from how long the pipe is to how easy it is to navigate and its condition. How much cleaning is needed also plays a role in the final price. On average, you can expect to pay about half of the cost of tradition pipe repair and replacement costs.
One of the biggest concerns when it comes to pipe repair or replacement is your driveway or yard. Traditional pipe repair will dig the length of the pipe, digging up sidewalks, driveways, yards, landscaping and roads if necessary. This will not happen with trenchless pipe lining, unless the end of the pipe is in the road, drive or yard. Trenchless repair needs one small hole on either side of the pipe in order to access the pipe and carry out the trenchless process.
If you have called in plumbers and they want to dig up your pipes, chances are they don't have the equipment or are not qualified to carry out trenchless processes. Trenchless pipe lining plumbers go through training, certifications and have specific equipment that they use. There are some cases where pipelining is not effective, such as if the pipe has broken and separated, causing an uneven gap.
Another major question you may be asking, knowing that traditional methods can turn your home into a construction site for a week or more, is how long will the trenchless method take? On average it takes a team of three to four plumbers a full day to complete the installation process. There is a partial day of preparation before they bring the equipment and the day after installation, they will verify the work meets requirements.
When it comes to damaged pipes, the last thing you want to hear is that it is under your basement floor. This means digging up your basement, but in many cases trenchless technology can preserve the flooring. A small access point may need to be cut, which can be repaired, while the majority of the flooring is preserved. Again, this is a money saving benefit.
About Us: Nu Flow is a leading drain and sewer line repair specialist company based in San Diego, United States. This well established company was formed in 1998 and originally manufactured and installed patented trench-less drain and sewer lines to single family homes throughout the country. Today they are a global company that developed a new method in 2000 similar to a stent used to open the arteries to the heart. Nu Flow offers their services using plumbing partners on a global scale offering a unique internal bladder to repair damaged drain and sewer lines in an effective, fast and affordable manner. To find out more, visit their website at https://www.nuflow.com/.
Nu Flow is a leading drain and sewer line repair specialist company based in San Diego, United States.
Article source:
https://articlebiz.com
This article has been viewed 750 times.
Article comments
There are no posted comments.