The Great Benefits Of Trenchless Pipe Lining
Author

Cameron Manners

Published

March 27, 2022

Word count

684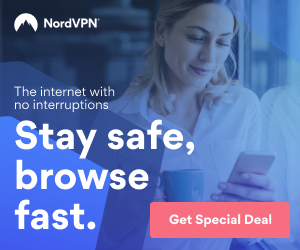 Most homeowners understand how important timely pipe repair is, feeling stressed because you know its time consuming and messy. Traditional repair is an expensive process, which includes the digging of trenches to access the pipe, causing damage to landscaping, yards, driveways and more.
The major benefit to trenchless pipe lining is that there is little disturbance to your property. Traditional repairs require extensive digging, which can be expensive when it comes to repairing the garden, path and drive, for example. The cost of this repair is for your account, your plumber is only paid to fix the pipe. Trenchless pipe repair, on the other hand, requires two small holes to access either end of the pipe, it is cleaner and there is no serious damage to repair once your pipes are fixed.
Another great benefit to trenchless pipe repair is that it stops root invasion. Root invasion from trees is one of the main causes of pipe damage, increasing the risk of leaks. Roots intrude the pipe and the epoxy liner used in trenchless repairs are seamless, making it harder for roots to get into the pipe, they are stronger and longer lasting. The liner fits into the pipe without seams or joins, covering any cracks and gaps inside the pipe.
Trenchless pipe lining is a cost effective pipe repair solution, when compared to traditional pipe repair. There is minimal digging needed, which means no need for heavy equipment or large labor teams. With less disruption and mess, there is a saving on the cost of cleaning and refilling the trenches, once the job is completed.
The pipe lining material used is durable, strong and long lasting. It usually comes with a fifty year warranty, extending the life of your existing pipes. The trenchless technology lifespan is longer than those that are repaired using traditional methods. It is an attractive option reducing mess, fuss and frustration. Once completed, you can rest easy knowing your pipes are not only prepared, but also preserved for years to come.
Further, when you choose trenchless pipe repair you will experience an increase in flow capacity. Iron, clay and concrete pipes are rough, enabling calcium deposits to attach easily. Epoxy liners are smooth, eliminating any obstructions that can impact the water flow. A smooth surface can improve flow rate considerably.
When ti comes to choosing a plumber, there are some important factors to take into consideration. This starts with the company and how long it has been operating, not to mention its reputation in the industry. Learn about the company how long they have been providing trenchless pipe repair and take the time to view their trenchless products, ensuring that they meet your needs.
Learn about the process, speak to one of their representatives and gather information on their process and how it will save you money, time and frustration. Once you have identified their professionalism by calling them direct and answering questions, you will want to take to independent review sites where you can get feedback from past clients and narrow down your search.
Then you will want to compare the remaining companies to find your right match. Trenchless pipe repair is the answer in most situations, working on a host of pipe materials including concrete, composite, copper, PVC and more. It can be used on vertical and horizontal pipes, offering a seamless internal barrier that will reduce clogs, leaks and tree root invasion moving forward.
About Us: Nu Flow is a leading drain and sewer line repair specialist company based in San Diego, United States. This well established company was formed in 1998 and originally manufactured and installed patented trench-less drain and sewer lines to single family homes throughout the country. Today they are a global company that developed a new method in 2000 similar to a stent used to open the arteries to the heart. Nu Flow offers their services using plumbing partners on a global scale offering a unique internal bladder to repair damaged drain and sewer lines in an effective, fast and affordable manner. To find out more, visit their website at https://www.nuflow.com/.
Nu Flow offers their services using plumbing partners on a global scale offering a unique internal bladder to repair damaged drain and sewer lines in an effective, fast and affordable manner.
Article source:
https://articlebiz.com
This article has been viewed 626 times.
Article comments
There are no posted comments.