Highly Profitable Import Export Business Ideas
Author

Muhammad Ismail

Published

March 27, 2022

Word count

473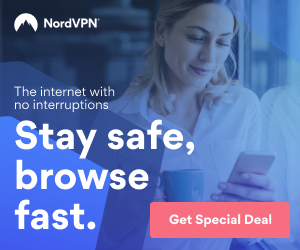 It doesn't matter what product you are trading with, you will always look for better ideas to make your import-export business profitable. Here we are going to share a few simple tips to take your business to the next level with less effort and less investment.
Choose the Right Import-Export Sourcing Agent
If you are importing goods, then you need to find direct suppliers or producers, so you can get the product in bulk with discounts. Also, if possible, you can visit the supplier's warehouses to check their products to make sure whether it will meet your customers' demands or not. Or else, you can ask them to send the POP (Proof of Products) by providing Bank Comfort Letter (BCL MT799).
Decide Your Payment Term
Before you start dealing with your supplier, you both need to discuss and decide the Payment Term for the supplied goods. As you are dealing with an overseas supplier, you need to find out the payment term which will secure your trade transactions from all trading risks involved including – shipping, currency fluctuations, and supplier's default in shipping the goods, after receiving the payment. In today's trade market, importers are using Letter of Credit, as their payment term, as it gives assurance to both buyers and suppliers.
Letter of Credit not only secures your import-export transaction from trading risks but also it helps importers to import goods from suppliers at zero upfront. By using Documentary Credit as the payment term, the buyer's bank assures the supplier that the buyer will make the payment once the goods are shipped to the destination port.
Keep the Required Documents Handy
Needless to say, keep all the required documents like Quality Certificate, Health Inspection Certificate, Bill of Lading &, etc. Also, while importing goods, insurance of the goods is a must. Accidents may occur, as nothing is predictable in shipping, (either Ocean or Road or by Air), so, if something mishaps, then it can be easily covered by insuring each shipment.
Is an Import-Export Business Profitable?
Absolutely, Yes! Import Export can be profitable, but make sure not to invest all your eggs in a single basket. To run your import-export business, you can get assistance from your bank to get Trade Finance Support in terms of Import LC or SBLC issuance. So, there will be no need for you to invest your working capital in a single deal. In case, if you don't have enough bank facilities to get Trade Finance support from your bank, then you can get help from Trade Finance Providers from private institutions, who will lend their bank facilities on behalf of your company to support your import-export deal.
If you're new to the import-export market but serious to learn Global Trade & Trade Finance, stay tuned with us to get up-to-date market trends!
The author is working as a Financial Consultant in Bronze Wing Trading L.L.C., who has more than 30 plus years of experience in structuring commodity finance deals worldwide. He has strong industry knowledge in Trade Finance Products such as letters of Credit, Standby letters of Credit, & Bank Guarantees. For more info: https://www.bwtradefinance.com/ or Email us: support@bwtradefinance.com
Article source:
https://articlebiz.com
This article has been viewed 237 times.
Article comments
There are no posted comments.