How to Ship a Car from USA to UAE (United Arab Emirates)
Author

Adesuwa Ogbeifun

Published

March 28, 2022

Word count

1,343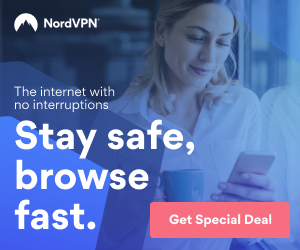 Do you need to ship your car from United States to UAE? Shipping a car internationally can be a bit overwhelming, especially if it's your first time. But, with the right information, you can ship a car from the USA to UAE without any hassles.
Shipping your vehicle to UAE can be easy as long as you use the best international car shipping company. Here is a quick overview of the steps involved in shipping your car from USA to Dubai.
Prepare the necessary documents needed, such as the U.S. customs clearance paperwork for exported vehicles and a valid means of identification
Get a reliable auto shipping company
Estimate the cost of shipping your car from USA to UAE
Consider your departure and destination ports.
Find out the drop-off and pickup locations
Decide on your shipping method
Factor in surcharges in your cost estimate
There are only a few countries that are as exotic and luxurious as the United Arab Emirates. Owning a luxury car in Dubai depicts status symbol. So, it isn't uncommon to come across various eye-catching and unconventional valuables in the country such as diamond-encrusted cars, gold-plated vehicles and many more.
With their endless love for cars, it doesn't come as a surprise that the rich folks in UAE love luxury cars, sport cars and supercars. In fact, UAE is one of the highest car importers in the Middle East region. For car enthusiasts who intends to ship a car from USA to UAE, here are some things to guide you when vehicle shipping cross country.
Contact a Reliable Shipping Company
International car shipping from USA to UAE requires more effort than domestic shipping. Hence, you need to choose from the best international vehicle shipping companies available in the U.S. to ship your car.
However, bear in mind that the international auto shipping services rendered by these businesses would be quite different. For instance, some international car transport companies don't ship from all ports in the USA and they also have a selected list of ports they ship to in the UAE.
Before you request a quote or schedule your car for shipping, make sure you do a thorough review the shipping company. Check if the company is BBB accredited; consider their customer reviews, delivery time and the services they offer. Metti International offers international auto shipping services with years of industry experience in both international auto shipping and domestic auto shipping. As a licensed and bonded car shipping broker with the Federal Motor Carrier Safety Administration, we will help you with your international auto transport needs.
Departure and Destination Ports
International car shipping rates will largely depend on where you are shipping from in the USA and your destination port. Most international auto shipping companies make their stop at the Port of Jebel, which is the busiest port in the Middle East. Another frequented port is that of the state capital, the Abu Dhabi Port. To ship a car from USA to UAE, you need to be aware of the departure and destination ports. Simply speak to your auto shipping broker if you need more information.
Drop-off and Pickup Locations
The auto transport company may decide to help you ship your car to the departure port. But, you can also get your car to the port yourself. However, this may cost you more because, you will have to take care of your expenses such as feeding, gas or lodging.
If you want the auto transport company to get your car to the port, it's best to choose convenient pickup and drop-off locations. There are top destinations in UAE people ship cars to which include- Dubai, Umm al-Quwain, Sharjah, Al-Ain, Fujairah and Ajman. It is best to schedule ahead with a reliable auto shipping company like Metti International to pick up the car if you reside in USA.
How Much Does It Cost to Ship my Car from the USA to UAE?
You might be wondering- how much does it cost to ship a car overseas? Well, the price it takes to ship a car overseas varies and depends on several factors. The cost to ship a car from USA to UAE usually ranges from $1,775 to $2450 depending on the location for most shipping companies. The delivery time also varies as well; it usually falls between 20-35 days However, you have to confirm from your auto transport company of choice before going ahead with auto shipping.
As mentioned earlier, some factors that will impact international vehicle shipping costs include:
Vehicle type or model
Designated pick-up and drop-off location
Type of shipping method
Auto shipping date
Vehicle size
International auto transport costs might also vary based on your choice auto shipping company to move your car to the port. It is also more expensive to ship a car from the West Coast compared to the East Coast in the U.S. Since you're shipping to a new country, you will need to pay for car import tax and duty in the UAE.
Type of Shipping Method
When shipping a car internationally, there are two most frequently used methods- RoRo (Roll-on, Roll-off) and Containerized shipping. International vehicle transport companies consider these methods the safest for vehicle shipping overseas.
RoRo Shipping
Roll-on/Roll-off shipping allows your car to be securely fastened to a designated spot in the ship. Your car needs to be in good working condition since they have to be driven on and off the ship. It's best to fill the gas to about one-quarter of the tank when shipping internationally.
Most car dealerships prefer this method of shipping because it provides the best value in terms of cost and efficiency. It also provides additional protection as your car is anchored to the deck. In addition, the loading and unloading process in RoRo shipping is quicker, which helps to save shipping time.
Containerized Shipping
Containerized shipping conveys your car in a container shared by several other cars. Although this method is not as fast as RoRo shipping, it is best for cars that are not in good working condition. Containerized is also an ideal choice if you are not in any rush to get your car transported. One catch though is that the container has to reach full capacity before the ship sets to sail.
Shipping Cars Overseas Requirements
There are certain other requirements to consider if you plan to ship a car from USA to UAE, especially Dubai. Once your car lands in Dubai, you will need the following documents for it to be cleared by Customs:
US Customs Export Declaration
A valid means of identification
Proof of insurance for imported vehicle
Original invoice and Original Certificate of Origin (for new vehicles)
Bill of Lading
If you want to operate the vehicle on Dubai roads, you have to register it with the Traffic Department of Dubai Police. To do that, you will need the Vehicle Clearance Certificate (VCC), which is provided by Dubai Customs after clearing the Customs Import Bill of Entry. For more information on the required documents, you may contact our customer care representative at Metti International on 866-620-1776. Metti International provides top-notch international shipping services. Visit here to learn more about shipping cars overseas requirements.
Metti International Will Help You Ship Your Car Cross Country
Bothered about how to ship your car internationally? Or You have been thinking of how to buy a car and ship overseas? Metti International is here for you. Metti International has excellent records: BBB accredited with A-plus rating, three-time award-winner of the BBB Torch Award for Ethics. Whether you are relocating to Dubai or you are in Dubai and need to ship a car from USA to UAE, we will help you ship your vehicle.
Regardless of the kind of vehicle you want to ship, Metti International is the top choice for your vehicle shipping needs. Call Metti International today on 866-620-1776 to schedule your auto transport and get an instant quote. For more information, visit our website at www.mettiintl.com/
This article has been viewed 1,339 times.
Article comments
There are no posted comments.