The Cost of Professional Outdoor Lighting Explained
Author

Leslie Wells

Published

March 11, 2022

Word count

1,019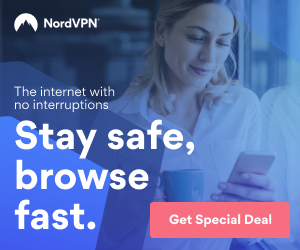 The bid I got for outdoor lighting is more than I was expecting. Why is outdoor lighting so expensive?
You have your vision for your outdoor project and landscape lighting, you've had a lighting professional come help you design your project to meet your needs and make your vision a reality, you are super excited and eager to begin, the he sends you the quote and your heart sinks. It's more than you were expecting to pay and now you are unsure if it fits into your budget or if it's really worth it. So why is outdoor lighting so expensive?
One reason outdoor lighting is so expensive is the materials used. Have you ever gone to Lowe's or Home Depot and picked up a pair of solar lights and held them in your hands? Have you ever tapped the material or really examined the bulbs? If you have and then have the opportunity to hold a fixture from a professional lighting company, you will feel a huge difference in weight as well as type of material used. The difference between professional fixture materials that are made to last, and cheap plastic fixtures that aren't designed to withstand harsh weather is noticeable immediately. The one's at Lowe's will crack and split rather quickly, and there is a huge difference aesthetically. In addition longevity comes into play. Cheaper lighting fixtures and solar lights from your local Lowe's are made to last roughly one and a half years, while professional fixtures are built to last roughly twenty years to thirty years. You are paying for that difference. In addition, cheaper lights typically only light up at the light or create a blinding spot light that still highlights only one very targeted area. Professional lights highlight whole areas that you want targeted, and the light is spread out to create proper highlights and shadows. They aren't bright and overwhelming to the eye, but create a more subtle elegant look while serving their purpose of aesthetics, security, and visibility in the dark. Their light is reliable-while solar lights may or may not come on and provide visibility, professional fixtures will. Other factors such as project size, number of fixtures, speciality fixtures (maybe you want some pathway lighting dropped into your concrete or decking, or maybe you want your upper story or gables lit up) also play into the costs of your project. Keep in mind when it comes to lighting fixtures, you get what you pay for: low-end features do not look as good, last as long, and are not as reliable. They will need to be fixed and replaced often and you will ultimately end up spending more in the long run than using higher end fixtures. High end fixtures used by a professional lighting company typically come under a warranty and your installer will replace them if there is an issue. Most professionals will not use lower end fixtures because they cannot stand by their product. Keep in mind when your professional lighting designer gives you his bid, he is paying a high price for well made fixtures that are designed to last that he can stand behind himself. From a labor standpoint, there is a lot more that goes into lighting than just sticking fixtures in the ground and calling it a day. There is hours (sometimes days) spent putting together and strategically placing fixtures, testing them and moving them, installing them which can include concrete and woodwork, climbing unto roofs and second and third stories, burying conduit and wire, installing controllers, etc. For a professional lighting expert to do your job correctly it takes a trained eye, specific skills, attention to detail, and a lot of time and hard work.
So what are the costs I should be expecting?
With the price of professional high-end fixtures and labor, you can expect to pay around $2000-$3000 for a lower end or smaller project. For a large project with higher end fixtures, a lot of fixtures, or a large home or yard that requires much more lighting, it can run $5000-$6000 or higher. It really depends on the individual project size and what fixtures you want, and how many fixtures your project will take. Keep in mind a few thousand dollars for something that lasts 20-30 years that will increase your home's value and change it's appearance dramatically is a project well worth it long-term.
Now that I have had time to process my bid and accept this project is goin to cost more than I initially accepted, now what?
You can still make your vision a reality! Remember well done professional lighting can increase your home's value tremendously-up to 15% in some studies. It also increases your security, allows you to increase your time outside in the summer nights, and is just beautiful aesthetically. One thing you can do is start small. Work towards your vision in steps. Divide the project into stages and pay in stages. Secondly, plan ahead. If you wish to start small to save money, plan ahead for what your final project will look like so you can won't have to dig up areas around flowerbeds or trees later, move conduit or wiring, have the proper number of controllers in place, etc. This will save you materials and labor costs down the road.
In the end, it is all worth it. When you finally decide to go for it, it will transform your home and it is a long-term investment into your home. Many people are initially surprised at the cost if they didn't do their research ahead of time, but NONE of them have regrets after the project is finished. In fact, they are often already planning a new stage to add to it! When you decide you are ready to move forward with your project, or begin your first stage working towards your final goal, we'd love to help you get started and help you design it. Please reach out to Wells Outdoor Allure to make your vision a reality!
This article has been viewed 839 times.
Rate article
This article has a 4 rating with 1 vote.
Article comments
There are no posted comments.