"Finding Ola": We all need a SECOND CHANCE
Arts & Entertainment → Television / Movies
Author

Linda Merzougui & El Hadj Moussa Benmoussa

Published

April 16, 2022

Word count

1,746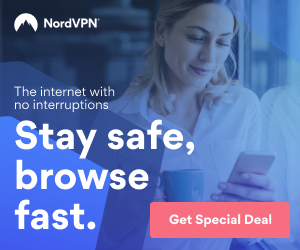 Finding Ola is a comedy-drama series (released February, 2022 on Netflix), as an extension of the series "I Want to Get Married" or "Ayza Atgawaz", was first launched in 2010, even though its producers refute this perspective. Its plot revolves around Ola Abdel-Sabour, a graduate of the Faculty of Pharmacy who works as a government employee, a young woman looking for a husband. A number of unsuitable men propose to her, some of whom were socially/psychologically impaired, until she finally finds the handsome, romantic, wealthy man of her dreams. Thus, achieving her goal in life and searching for a groom, marriage and stability, has ended with getting married to the last guy, who is a doctor in psychology, Dr. Hisham.
The 2010 version presents Ola as a girl, was raised in the old-fashioned way, belongs to a middle-class conservative family who is looking for a groom for their daughter before she reaches the age of 30 so that she does not turn into a spinster.
Years later in "Finding Ola", Ola shifts into a typical housewife and mother of two kids, lives a monotonous and problematic married life with her husband, who suddenly asks for a divorce, causing a loud shock that Ola is trying to epiphanize.
The 2022 version is a reflection of the social developments that have taken place in Egypt and the Arab world during the last decade when marriage was the biggest achievement for a Middle Eastern lady. Nowadays, meanwhile, the only question raised is "who's still married these days" because marriage according to Ola is a contract between two parties only one party gets the benefits, and the other is left out. Ola perceives the concept of marriage differently and that women's problems do not end with marriage, but may begin with it. In this spectrum, Ola found that quitting her job was a chance to become closer to the kids, but this perhaps was just a justification that Ola gave to herself, proving this, she still gives her daughter meat, even though the daughter has been a vegan for two years. Marriage brought Ola into a routine quarrel with her mother-in-law, who is not completely satisfied with Ola and her character, how not, and she is an aristocratic lady. Was the Ola's married life harder than the almost-a-spinster Ola, as society used to call her? Perhaps yes, because the latter did not have to swallow the-every morning anti depression pill.
The shift from Ola's Hisham wife to again Ola Abdel-Sabour has brought lot. Being divorced means stalking her ex-husband on Facebook, seeing him switching his marital status to a divorced and everyone is congratulating him… means closing a joint account and creating a different account for kids' expenses… means lot. However, this lady starts true journey of self-discovery after she sacrificed everything for the sake of her husband and children. She quickly recovers and tries to reinvent and find herself again through developing a career and having a financial and psychological independence. In an era of fanaticism, impatience, and a growing sense of individuality and independence, Ola decided to create a balance in her life between the responsibilities that fall upon her and finding herself to keep pace with the changes occurred around without neglecting her attempt to find a good potential partner.
Poetic justice at its finest
Years ago, Ola's daughter had rashes and eczema and Ola was worried to use chemical products for her baby girl and decided to do homemade cream based on ancient Egyptian formula she had at university when she was a pharmacy student. The formula worked like magic in which she has guts trying to test more ingredients and create different formula. This is the career she has dreamt about in the past but giving birth to her last child wouldn't help pursuing this.
Ola felt the poetic justice when she was offered a second chance to discover herself and gain confidence in her entity as she finally found someone believed in her and had the willingness to sponsor her small project.
"Finding Ola" is an affirmation for individuals that there is always a chance to start over when Ola seeks to mellow out and pursue her dreams. Concurrently, the significance of the entrepreneurial business idea emerges in which it relies on establishing a small project without relying on the idea of a job.
The series also proves that it is never too late to start over and age is just a number. The 40s does not mean the end of the universe for a woman, but rather an age-stage that means maturity, discernment and femininity that comes at its peak, and that woman can live her life with arms outstretched. "Finding Ola" is more Arab-women oriented showing how maturity lies in taking responsibility, women's support, empowerment of women, and the importance of breaking societal stereotypes to live contentedly and move forward. Accordingly, the female characters were portrayed as more open-minded ladies despite the different age categories.
Ola's Mom
This character reflects the importance of self-care, self-pampering and breaking stereotypes in the role of the granny who turns into a loyal follower of social media, cares about her beauty and youth, as it is deemed a vital part of self-satisfaction and mental health.
Nesreen
Ola's bestie, represents the liberated girl, who supports her friend, appreciate friendship, and never cares about society judgments.
Umniah
The girlfriend of Ola's ex-husband who represents the millennium generation, as this generation has unique attributes as such: their skill in using social media and technology to their advantage, especially as they were born in a boom and a huge technological development.
The 30s Vs Divorcee 40s Ola
There have been various aspects of change between the young Ola and the divorced one, which will be pinpointed:
She is bolder
Ola, who was looking for a husband through arranged marriage (usually referred as salon marriages, in Egypt), attending weddings, social events, and after her divorce, has swapped to a dating App for the sake of finding her eternal partner hoping for a better destiny. She has to meet people she does not know, speak bolder than they do, and confront without fear. She is no longer reckless and rather a more confident, mature businesswoman.
Career
The nature of Ola's work as a government employee was nothing but a routine job. After all these years, she did not think of returning to a dull job. Rather, Ola opted for a project in which she used her knowledge and ability to formulate skin care products. Ola's business went viral and the brand is smash hit. However, she still thinks that she is stuck in a marketing corner in the sense of "ageist approach" or "age-based discrimination" because other products were neglected by other new generations like the 2000s who don't want to buy cosmetics because of animal cruelty but the good news is that Ola's products are cruelty- free.
Societal Status
" Finding Ola" accentuates the change and shows women's empowerment is at the core of the new development agenda in which women live differently due to the major changes in the political and social conditions. More than 10 years have passed after marrying a psychiatrist with a good stable source of income made "Ola Abdel-Sabour" changes a lot, she became more elegant, has a comfortable car, lives in a high social level, hangs out with friends in luxurious places. Even her hairstyle, color, makeup, and perfume that she wears all became more glamorous and elegant. These scenes we would not have seen in the young Ola's life.
Tiger mother
Ola's mother has always had a premonition that her daughter would fail to get a husband. Even after the divorce the mother never stops nagging Ola in order to leave no stone unturned getting her ex-husband back which is the thing Ola never tends to do. Ola has got a very serious issue with her mother who always wants her girl to be a modelling-patterned behaviour of her. Ola hopes they could be friends so that she follows her mommy's advice instead of abiding by the rules because she is scared of her. Eventually, Ola has a greater ability to confront, standing in front of her mother to spell everything out. Dramatic scenes that show a totally different character of Ola, unlike the comic one that the audience are familiar with.
Epicaricacy
In the first season, Ola's main goal was not to be gloated over by her friends and neighbours because she did not get married. However, in "Finding Ola", her only obsession is the gloating of her mother-in-law, who in turn does not miss an opportunity to do that.
In a comic way, but meticulously, even post Ola's divorce, but she still, despite the change that occurred in all aspects of her life, cares that her ex-husband, his new girlfriend, and even society do not gloat over her because she considers herself now a second-hand package.
No Gender-bias
The series attempts to avoid the cliché of portraying the strong independent woman in a superficial way, and rather created a balance in handling the life of a divorced woman when passing through a midlife crisis, which is usually the preserve of male characters in the Middle Eastern drama. The series presents Ola, a woman who is forced to rely on herself after her dignity and safety have been robbed. She experiences the real-world challenges and deals with its grayness on her own. She gets confused, and sometimes hurt, but still enjoying the pleasure of experience. During her journey, she criticizes the duplicity in dealing with women and the difficulty of enjoying their complete independence within the patriarchal society and its laws, in a a good rhetorical tone.
"The first step forward after divorce is a haircut and a dye"
The choice of upgrading the social-classes, despite its remote possibility, distanced the series from the peculiarity that distinguished it in the first season as it was reflecting the real life of many. "Finding Oka" deals with a popular issue such as divorce, in a very rosy and luxurious way, stripping it of major problems experienced by the majority of Middle Eastern women. The solutions seem quick and easy to go along with the good feeling that the makers want to leave on the viewer. It seeks to provide women with a dose of optimism, even if it is somewhat deceptive.
Dr Linda Merzougui
University Lecturer/Online tutor. PhD in Sociolinguistics from the University of the West of Scotland. Interested in sociolinguistics' studies, gender and power, CMC studies, and discourse analysis.
Dr El Hadj Moussa BenMoussa
EAP & AES Lecturer, PhD in English and Literature from University of Northampton, interested in Arab Spring Studies, Postcolonial studies,TESOL & Teaching theories.
Article source:
https://articlebiz.com
This article has been viewed 942 times.
Rate article
This article has a 5 rating with 31 votes.
Article comments
There are no posted comments.