How To Keep Your Stainless Steel Balustrade Looking Like New
Author

Chris Hinds

Published

April 20, 2022

Word count

752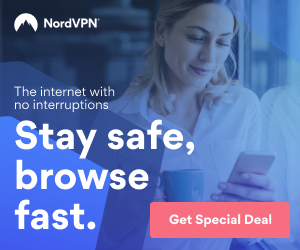 Stainless steel balustrades have so many uses both inside and outside homes and commercial properties. From staircase handrails to beautiful balconies, stainless steel balustrades are a popular choice for so many reasons. One of the main reasons many of our customers choose stainless steel for their fixtures is because it looks great, stays clean, and is anti-corrosive.
These kinds of balustrades are super simple to install in so many different locations and provide a sleek contemporary look both inside and out. Unlike wooden or concrete solutions, stainless steel does not flake, crack, or chip over time. Despite this, there are a few things that you can do to keep your new balustrades looking perfect for longer. When stainless steel balustrades are properly cared for, they will last many years and there will be no need to invest in a replacement anytime soon.
These are our top tips for keeping your stainless steel balustrades looking like new:
• Use A Mild Detergent: When it comes to cleaning stainless steel handrails and balconies, you should never use harsh chemicals. It can be tempting to dig out the bleach or other strong cleaning products when your outdoor balustrade becomes very dirty, but you should always stick to mild cleaners. Choose a mild detergent, or even some washing up liquid diluted with water, and use this to carefully clean your balustrades. First, wipe them down with a dry dust cloth to remove any loose dirt and dust, then gently clean with a cloth that has been well rinsed in a detergent and water mix.
• Remove Scratches: Stainless steel balustrades are used multiple times every day by a lot of different people, and it is only normal that they are subjected to wear and tear. Over time, you might notice scratches or stains on the steel, but don't panic. With the right approach and materials, you can remove scratches from stainless steel easily. Use a soft scrubber and work it gently with the steel to remove any stains or scratches on the surface. Be careful with the direction you are rubbing, as going in multiple directions will leave crisscross lines over the finish. Rub in one smooth direction repeatedly and with gentle force. After rubbing with a soft scrubber, do a final clean with a soft cloth, such as a microfibre.
• Invest In Stainless Steel Cleaner: Some stains and scratches on stainless steel are too much for a soft scrubber to handle. If this is the case, you can invest in a dedicated cleaner just for stainless steel products. These cleaners are designed for removing scratches and stains from stainless steel. They polish the metals surface and leave it perfectly clean. One of the most important steps in this process is rinsing the product away thoroughly. Make sure to follow the product instructions carefully, as these can vary between cleaners. After cleaning, wipe the stainless steel down with a dry towel to achieve a glistening shine.
• Remove Rust: While stainless steel usually doesn't rust too much compared with other metals, it can be susceptible to it over time. This is particularly true if you have an outdoor stainless steel balustrade and live in an area with a higher level of air borne pollutants. With time, your stainless steel fittings might experience corrosion rust. It is caused by dust settling on the metal and gradually absorbing moisture. Eventually, this moisture causes rust, and if left to continue, it will turn to corrosion. If you start seeing rust on your balustrade, make sure to give it a good clean and dry it thoroughly afterwards. With outdoor stainless steel balustrades, it can be worth treating the metal with a special wax, which repels the moisture and prevents rust from building. Regularly cleaning stainless steel will keep rust and corrosion under control.
• Never Use Harsh Products: Despite stainless steel being known as a hard, durable material, it does need to be looked after with proper care and attention. Avoid using harsh cleaners and products as they will spoil the finish on the metal and can cause long lasting damage. Never use abrasive powders, metal scourers, or silver or brass cleaners on a stainless steel balustrade. You should also avoid any cleaning products which contain acids or chlorine if you want to keep your balustrade with a good surface condition.
When you care for your stainless steel balustrade, you can expect it to last a lifetime. With proper cleaning, maintenance, and attention, these fixtures will look brand new for many years.
This article has been viewed 549 times.
Article comments
There are no posted comments.