Women's tights - trends spring/summer 2022
Author

Tomasz Krobski

Published

April 24, 2022

Word count

1,700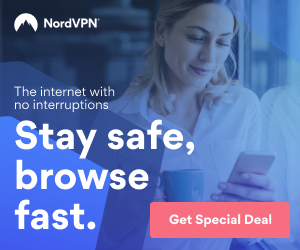 Spring is already outside, the sun shines every day and encourages us to go for walks. It's the perfect moment to check out the latest trends and refresh your closet for the spring season! This year purple has been chosen as the most fashionable color by Pantone. No worries, pink, fuchsia, red, cobalt and even gold will also be brilliant choices for spring and summer looks! These are the most interesting colors for spring dresses, which, combined with a fashionable pattern on tights, will give any outfit a "wow" effect! Wondering which styles of tights are getting the most attention? Do you know which celebrities already have their favourite tights for the 2022 season? Or maybe you want to find the best women's tights for a spring date? In this article, you will learn about the latest trends in the world of tights! And you'll learn about the journey that tights have taken to become so popular!
The history of tights
The first pantyhose were created in the early 11th century and served the function of promoting proper circulation of the legs. They were also meant to protect against the cold. Interestingly, at first, they were reserved only for men of aristocratic families and were mainly made of silk.
A breakthrough in the 20th century
It was not until the 20th century that tights started to appear in women's closets, however, at that time they were stockings combined with panties. A breakthrough came when the Du Pont company introduced the first synthetic fibre, nylon, from which tights are still made today. The comfort of wearing the first tights was very low, they were uncomfortable and slipped off the legs. Despite this, many women could not imagine life without them. With the solution to the problem came a scientist Allen Gant. He introduced the so-called "Panti — Legs", which were a combination of stockings and panties. They conquered the hearts of all women in the world and that's when the golden moment for tights came, in the 1960s. They became an indispensable accessory to every little black dress. No woman could imagine leaving home without them, because they beautifully expose the legs.
Lace boom
A great hit turned out to be the introduction of tights made of lace, which took place as late as in the 1980s. Since then, tights in different versions have appeared on catwalks and in street fashion. Women wear them to social and business meetings, as well as to romantic dates with their partners. You can choose from a wide variety of colors and designs available at hand. The only dilemma is to find a fashionable model that will match the trends and women's favorite clothes!
Tights — trends spring summer 2022
Comfort, simplicity or maybe extravagance? A modern woman needs tights for special tasks above all else! Today tights are not only an accessory to the aesthetic appearance, but also their task is to help to fight cellulite. Advanced technology makes it possible to produce tights which are enriched with special formulas. They are not only based on natural substances, but sometimes even on the action of infrared rays. And besides, they have beautiful designs and adorn women's legs! This season's must-have item is the multi-patterned tights, which can be worn with almost any outfit!
Fishnets — the choice of the stars
This season's favourites are the jelly fishnets! They go perfectly with leather shorts and dark mini skirts. Although creating an outfit with fishnets may seem like a challenge at first, there are Polish celebrities who have fallen in love with them this year. Maffashion and Ania Lewandowska created very interesting hairstyles using cabarets. The simple top and minimalist style fit them perfectly. On their own, fishnets add a strong character and a little bit of defiant look, which can be toned down with minimalistic clothes. Pastel shades of beige and black are most popular.
Striped tights for a romantic woman
Some women do not want to be conspicuous, but like to go wild in accessories. An interesting proposition for them are pea-shaped tights. Simple, subtle, yet they add character to any styling. This pattern charmed many women because of its versatility. It goes well with clothes with floral prints, as well as with single-colored sets. The combination of dots on a dress and on tights is a hit this spring and summer! Peas are a feminine pattern that can be worn to work in the office and out with friends. A neutral combination that adds style to the owner.
Stars and bows tights for a subtle seductress
A feminine and slightly girly look is achieved with tights with stars and bows. A subtle pattern may be combined with a short skirt or shorts. Tights imitating stockings with these patterns add sex appeal to a woman and at the same time make her outfit more girly. This is the perfect combination for different occasions, will attract the male gaze and give comfort when going out to a restaurant with friends. Want to slim your legs? Go for tights with vertical seams at the back or side stripes! With these models your legs will be optically slimmer!
Stocking tights for the confident woman
Tights imitating stockings are a hit, which have reigned for several years and are still very popular! They are the best choice for a night out at the club or a date. They add sex appeal to a woman and make her more confident. A great choice for a woman who wants to attract attention and is not ashamed of being the center of attention.
Printed tights to liven up any outfit
Printed tights are especially popular this season. There is something for every woman among the prints and with their help she can create the perfect outfit. Floral motifs add lightness and charm, which is why these models are very popular among mature women looking for original accessories! Or maybe you'll fall in love with fancy tights with a tattoo print? This is a choice that will give you the opportunity to create a unique combination!
Stockings — the best choice when spring turns into summer!
In summer, women often forgo tights. Some of them opt for bare legs, while others swap tights for stockings. There is no need to hide them anymore! Not so long ago fashion dictated hiding stockings, today stockings in plain sight are the rage! The trends for spring and summer 2022 include classic and black stockings. However, don't hide the belt around your thighs under your skirt! It is the one that will give chic and elegant looks this year. Dresses with a long slit are still in fashion and will be a great complement to your stockings!
The exposed thigh-high belt — extravagant fashion for the bold
This combination reigns supreme at this season's fashion shows! Showing a piece of naked thigh is a combination of light sensuality with class and elegance. This season there is nothing vulgar in such an outfit, only extravagant fashion that attracts attention and adds elegance. Do you think you can add more provocation to it? It turns out that you can!
A rainbow finish to your summer looks
It's a novelty! Now not only classic stockings will be in demand! An interesting solution are fashionable rainbow trims, which will cheer up all single-coloured stylizations. Ideal solution for brave women who look for innovative solutions to their stylizations. This is an extravagant combination, isn't it?
Independent woman — the best choice
For this season spring summer 2022, the brand Marilyn has prepared a unique collection that hits the hearts of many women. Their products are distinguished by original prints and unique style, which adds character to any styling. All products fit into this season's trends. It is a perfect combination of unique details that add character and subtlety. And most importantly, they can turn even a simple styling into something unique and eye-catching. Well-chosen tights are not only the basis for everyday outfits but also a unique addition to a date outfit.
Tights or stockings — interesting solutions for a date
Dating outfits have their own rules. They should be sexy, eye-catching and yet subtle without being overdramatic. One thing is for sure, if you are going on a date, skip the black tights. Unless, of course, you're thinking of wearing tights that look like stockings. Then black is the way to go! If they have a bow or a vertical stripe at the back, it's an even better choice. Opt for models that have a slight shine and a feminine pattern. This model of tights goes perfectly with a little black dress and also emphasizes the line of your legs. They make your legs look slimmer. If you are a brave and self-confident woman, choose cabaret tights for a date. They go very well with a knee-length dress or a midi skirt. An interesting solution may be classic fishnets with small eyelets. This choice will let you cover and uncover your legs at the same time! No doubt they will stir the imagination of your partner.
Tights — an accessory that adds style and elegance to any outfit
Some women do not like to wear tights in everyday life. However, everyone decides to wear them to corporate events, weddings and family celebrations. And you don't wear them just because your environment demands it, but because tights add style and elegance to any outfit. Well-chosen tights can turn ordinary clothes into a unique combination which will attract the attention of many people. It's up to you whether you opt for colourful patterns, printed tights or subtle polka dots. Any of these choices will make your outfit more feminine and unique. Trends for spring and summer 2022 give a lot of freedom and many possibilities to create interesting outfits. Maybe this is the moment to fall in love with tights and compose unique outfits for a date and going out with friends, to work or a walk alone with your thoughts. This spring and summer can be special if you find the right model of tights for you!
Check our new lingerie collection at e-marilyn.eu
Marilyn is a leading manufacturer of women's lingerie and hosiery that has been meeting women's needs since 1992. Our experience in this industry guarantees the high quality of the products offered. You can be sure that they are characterized by the highest quality of workmanship and compliance with applicable standards due to the fact that the offered models are manufactured entirely in our country.
https://articlebiz.com
This article has been viewed 833 times.
Article comments
There are no posted comments.