KNEE SAVER ELECTRICAL BOX
Author

Alex Ruggiero

Published

May 10, 2022

Word count

536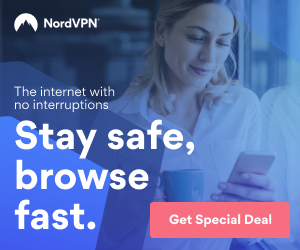 Knee Saver Electrical Box
What do you think?
--CAN ALL THE WIRES be attached to ONE HUB (A)? YES
--CAN a FOUR Switch board (B)or a FOUR Receptacle board (C) be INSTALLED w/o wires
attached to them? YES
--CAN you install RECEPTACLES While Standing Up? YES
--CAN you put your "hand" in a junction box blind folded, a second Time? YES
(Everyone can put their hand in ANY junction box at least once, a second time, not so much).
--THERE ARE SOME "NO" ANSWERS.
NO wire nuts and NO pigtails are used. NO wires are pushed to the back of the box.
So what do you think? Are you interested in saving your "Knees and Hips" by installing receptacles while standing up? Think you can install receptacles a lot longer if you can stand up? These are only SOME of the BENEFITS of using these newly designed devices.
Videos are on YOUTUBE under Alex Ruggiero Knee Saver Electrical Box.
Do you think Improvements in PRODUCT DESIGN are critical in reducing personal injuries and installation costs? HISTORY says it is, and in ALL FIELDS.
SO HOW DOES IT WORK?
A layout board gets clamped to a wall stud, at a SPECIFIC HEIGHT above a junction box, using a hanging "distance rod." Individual wires are then laid-out on the board, giving you an EXACT "CUT WIRE" mark, and an EXACT "STRIP WIRE" mark. The BOARD also tells you EXACTLY where to bend EACH wire and WHERE to insert EACH wire into the HUB. After a wire is inserted into the HUB, just PASSED the SET SCREW, the set screw is tightened. ALL wires run along the same path, forming a wiring harness.
At this point, the HUB is on the board, with all the wires attached to it. Electrical tape or straps are used to hold the wires together, making a wiring harness.
The patented junction box has a removable top cover or partial top cover, that is then opened. At this point, you can connect the (front part) switch board or the receptacle board to the hub, if you want to. Tighten the wire connectors.
Grab the wiring harness with your left hand and the HUB (with or without the boards) with your right hand, and remove them from the layout board.
Lower "everything" into the junction box. The HUB slides over the two vertical "holding" posts. Snap or fasten the top cover portion with the wire connectors, to the box.
Insert a board (if you haven't done so) and fasten the board in place.
Be sure to leave the top cover portion in the "open" position for the electrical inspection.
All "set screw" to wire connections can be seen from the top of the junction box, because the vertical "windows" in the HUB allow the "tips" of the wires (that are just passed the set screw) to be visible, allowing the inspector to view ALL WIRES AT THEIR CONNECTION POINTS.
All single or multi switch or multi receptacle boards can be installed on the first day at the work site. They have NO exposed electrical components, and therefore can have a dust and paint shield allowing a complete installation on the first day.
One day, after getting down on my knees five or six times, to find out why a five year old GFI receptacle was tripping, I said to myself there has to be a better way! So I thought about what was needed to have a receptacle be installed, or replaced, WHILE an electrician is STANDING UP.
The designing work is done we just have to get it made! Yes, it is code compliant!
Article source:
https://articlebiz.com
This article has been viewed 913 times.
Rate article
This article has a 5 rating with 34 votes.
Article comments
There are no posted comments.