How to Start a Career in Digital Marketing
Computers & Technology → Search Engine Optimization
Author

Naeem Bhatti

Published

May 11, 2022

Word count

1,468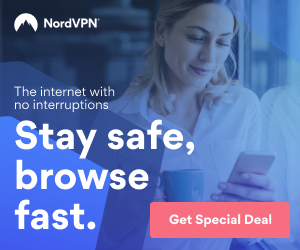 Digital marketing involves the use of various online and digital technologies to promote products or services. The process is dynamic and requires leadership skills. Here are some ways to start a career in digital marketing:
Digital marketing is a form of advertising delivered through electronic devices
Digital marketing involves the delivery of advertisements through electronic devices such as mobile phones. Digital marketers refer to advertisers and consumers as sources and receivers. Sources provide highly targeted advertising and messages to their intended audience. For example, McDonald's recently extended its late-night hours to appeal to travelers and shift workers. By targeting travelers and shift workers using their mobile phone, the fast-food chain has increased its visibility and appeal. Many businesses also use mobile applications and text messages to reach their audience.
Digital marketing includes advertising delivered through websites, emails, social media, mobile applications, and search engines. These methods are interactive and allow businesses to track the journey of their customers and measure their success. Digital marketing encompasses many different forms of advertising and varies greatly in its effectiveness. Online video marketing, display advertising, search engine marketing, and social media are all examples of digital marketing. In addition to online media, it includes print, radio, television, and online video advertising.
The growth of smartphones has created an opportunity for advertisers to reach customers with personalized advertising campaigns. Modern software can allow marketers to cold call subscribers and target them with texts. The use of digital channels like websites, blogs, social networks, and mobile applications are increasing, and this is resulting in a convergence of the offline and online worlds. Traditional devices will eventually be modernized and integrated with digital media, while the Internet will continue to dominate the advertising market.
Digital advertising combines modern digital media with offline experiences. Many marketing techniques use both SEO and PPC to attract customers. Email marketing is a popular form of digital marketing, with automated newsletters and social media influencers promoting products. It's not surprising that people are increasingly using digital media to reach their target audience. It's been over 50 years since Marconi first invented radio marketing, and television ads have been on air for more than 50 years.
It is a dynamic process
Today's consumer expects personalized marketing, and generalized advertising is actively turning them off. In fact, ninety percent of consumers say they are annoyed by non-personalized marketing. Dynamic marketing enables brands to deliver highly targeted, relevant messaging to customers. Ultimately, it leads to more conversions and long-term customer relationships. Here are some of the key benefits of dynamic marketing. Listed below are three main benefits of dynamic marketing.
The process of digital marketing is a continuous one, governed by the Test, Learn, Optimise cycle. This continuous testing of various media channels helps marketers to determine which types of content are most effective and which aren't. Once they have a clear idea of which content works, they can refine and boost it accordingly. Other dynamic marketing techniques include using A/B tests to optimise content and minimise risks. In addition to that, it helps companies improve customer engagement.
The growth of the Internet accelerated the growth of digital marketing. In the United Kingdom, increasing Internet usage led to a shift in customers' habits: they started shopping online before consulting with salespeople. Moreover, a survey conducted in 2000 in the United Kingdom encouraged marketers to adopt digital technology as a part of market development. Today, digital marketing focuses on raising brand awareness and driving conversions. A well-developed digital marketing strategy allows businesses to reach their target audience instantly.
It is a business career
Whether you're just starting out, or are looking for an exciting new challenge, a digital marketing career may be for you. This fast-paced field offers a variety of career opportunities, and the best part is that skills acquired in this field can be applied to any industry or role. If you're considering a career change, you might be surprised to learn that many digital marketing careers have little to no educational requirements.
Many people have chosen to pursue careers in digital marketing because they see the potential for upward mobility and the benefits it can offer. This fast-growing industry is also growing rapidly and is creating new leadership roles. The future of business will need leaders who can successfully manage a growing digital workforce. And because of the importance of establishing a positive brand reputation, a career in digital marketing is an excellent option for anyone looking to start a career in the digital industry.
The digital industry is booming, and it requires skilled professionals with a passion for learning. People with diverse skill sets are highly sought after. Digital marketing positions include agency, in-house, and freelancing opportunities. While digital marketing careers are highly competitive, they can lead to a diverse range of opportunities and a decent income. In addition, many businesses are beginning to budget for digital marketing as part of their business strategy, and the demand for those skills is high.
With the growth of the internet, every industry is keen to establish an online presence. Digital marketers help these businesses market themselves, and they often work with many different types of businesses. By understanding the digital marketing needs of a variety of industries, they can apply their knowledge to a wider range of clients. Because of the flexibility of digital marketing careers, internet marketers can work with a variety of clients and maintain a consistent flow of projects.
It requires leadership skills
Today's business landscape demands that marketers possess the right digital skills in order to thrive. This includes understanding and using emerging digital platforms. As the industry continues to evolve, leaders must continually learn about best practices and constantly experiment to find the best way to reach their audience. As such, digital marketing requires both creative and analytical skills. Listed below are three key qualities to look for in digital leadership. They can make the difference between success and failure.
Strong communication and empathetic listening skills are vital skills for success in digital marketing. Moreover, strong leaders should be able to work with others to accomplish goals. Lastly, digital marketing is a rapidly changing industry, and leaders need to stay abreast of new technological advancements, algorithm changes, and consumer trends to stay on top of the competition. As a result, digital marketing requires leadership skills that are multifaceted and dynamic.
Strong communication and interpersonal skills are essential for effective leadership in digital marketing. Leaders can attract their audience through ideas and build a strong communication network with team members. They also possess the ability to address an audience and provide enough information about the company or brand. Effective leaders are able to motivate others and inspire them to act. Communication skills also help leaders build a strong network of communication among colleagues. Communication and interpersonal skills are critical to a successful digital marketing career.
It is cost-effective
When you compare digital marketing to traditional advertising, there's no comparison. While traditional media may be more popular, it's also expensive, especially for small businesses. Although they were effective before digital came along, these methods are no longer effective for small businesses. Fortunately, there are now some digital marketing alternatives that are much cheaper and easier to implement than ever before. Read on to learn why. In addition, digital marketing can be done anywhere, and many businesses are already reaping the benefits of these new marketing options.
When it comes to cost, digital marketing is the most cost-effective option. Because it reaches an audience that's actively looking for your product or service, digital marketing can be incredibly effective. It also allows you to micro-target your audience. A 30-second ad can cost tens of thousands of dollars. And, because you can track and analyze the performance of every ad that is displayed on your site, you can see if your strategy is working or not.
Because it's so easy to measure, digital marketing is cost-effective. Digital marketing can help your business reach the right consumers. You can monitor engagement and website traffic, as well as your demographics. Many digital marketing initiatives can also be completed in-house. Your team can develop engaging social media content that people will share. You can even create your own YouTube video series in your workplace. But if you're looking for a more cost-effective way to advertise your brand, digital marketing is worth the investment.
As you can see, digital marketing is beneficial to businesses and can be very cost-effective. By using it, you can reach your target audience for a fraction of the cost of traditional marketing methods. Plus, you can measure the return on investment (ROI) and use it to rework your strategies. In short, digital marketing is a great option for small businesses. So, go ahead and implement digital marketing today! You'll be glad you did!
A content writer will use the latest tools and techniques to create the right content. They will also use the latest social media platforms SEO Agency Dundee and analyze their own performance. As a Content Writer, you will work with experts in their fields to create engaging and high-quality content.
Article source:
https://articlebiz.com
This article has been viewed 893 times.
Rate article
This article has a 5 rating with 1 vote.
Article comments
There are no posted comments.