Top Tips to Choose the Best Mascara for You
Author

Mina Al Sheikhly

Published

May 15, 2022

Word count

539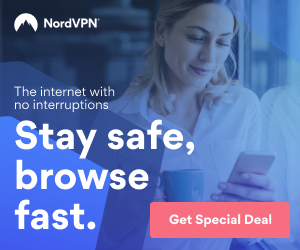 Finding the best mascara for your needs is never easy. Every year, thousands of beauty products make their way onto UAE shelves. Each product promises to achieve amazing results, but few deliver.
According to Business Wire, the UAE cosmetic industry will be worth more than $3 Billion by 2025. The booming industry means that even more products will make their way to your favourite beauty store. However, finding the right products will become a lot more difficult.
Luckily, By Mina Al Sheikhly is here to help. Here are our tips to choosing the right mascara every time.
Focus on Formula
If the eyes are the windows to the soul, the mascara formula is the window frame. There's a reason why beauty brands invest such a great deal of time in developing and protecting their formulas. Without a good formula, the mascara will not give your lashes the desired effect.
The first step to finding your mascara match is to decide what your needs are. Mascaras can lengthen, thicken, curl, and volumize the appearance of your lashes. Knowing exactly what you need will make the process that much simpler.
Understand Your Lash Type
For each lash category, there's a By Mina Al Sheikhly mascara.
Short Lashes – avoid mascara wands with thin bristles. Thicker brushes hold more product, which will capture naturally short lashes to create a fluttering look.

Uneven Lashes – this usually happens because of damage. If you have been wearing fake lash extensions, you may notice more of your eyelashes falling out. A mascara filled with natural oils with a bigger brush can nourish your lashes and help them regain even length.

Straight Lashes – a curling mascara will enhance the natural length of your lashes, while adding allure to your eyes. To add a lift and curl to your lashes, focus the application on the corners of your eyes. This will create a bold cat eye effect.

Long Lashes - if you already have long lashes, opt for a more natural look. This will create the effect of having extension lashes even without wearing one. Or, if you want, you can add even more volume to make your eyes pop.
Choose a Dark Mascara
When selecting your shade, it's important to keep your skin tone and natural hair colour in mind. The shade of your mascara will impact the type of finish it creates. Dark mascaras are excellent for creating bolder, lengthened looks. They can open the eyes and give your lashes a naturally thick and full effect.
Depending on the application, your dark mascara can also be toned down to create a more natural look.
Choose the Best Brand
The right mascara brand will be cruelty-free, have an excellent formula, and also have a trusted range of products for you to choose from.
By Mina Al Sheikhly is a brand designed with your needs in mind. Produced and packaged in Milan, Italy, our products provide premium results in the comfort of your home or wherever your makeup bag leads you. During the design phase, our founder, Mina Al Sheikhly scoured the globe and partnered with industry experts to refine each product's formula.
To discover more beautiful lashes, visit the By Mina Al Sheikhly blog and website.
After three years of trips around the world and constant search for the perfect formula, Mina Al Sheikhly's mascaras are finally here. Produced and packaged in Italy, Mina Al Sheikhly's mascara line promises aesthetic refinement.
https://articlebiz.com
This article has been viewed 767 times.
Article comments
There are no posted comments.