Is Now the Time to Consider a Buy-to-Let Property Investment?
Author

Craig Upton

Published

April 20, 2022

Word count

503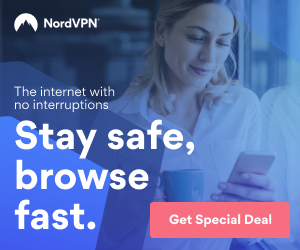 Sky-high fuel bills and record inflation have hit UK households hard. For many, now simply is not the time to be considering major purchases and investments. As making ends meet becomes a real struggle across the UK, would-be investors are putting their plans on hold for the time being at least.
Meanwhile, the UK's buy-to-let property market is performing on a level not seen for several years. Even in the face of fewer tax incentives and higher costs for landlords, the private rental sector remains a comparatively safe haven for property investments.
But does this mean that now is the right time for first-time investors to buy into the booming BTL property market? Is taking the plunge today advisable, or would it be better to wait out the current uncertainty and see what the coming years bring?
A Fast-Paced, Highly Competitive Sector
You need only look at the growth the UK's private renting sector has achieved over recent years to understand its appeal. Since 2017, the sector's total combined value has increased by a huge £239 billion. Research suggests that as of 2022, the BTL sector is now worth in excess of £1.7 trillion.
Despite these recent hurdles, UK property investors appear undaunted. Since 2017 the value of the buy-to-let sector has risen by around £239 billion to reach £1.7 trillion, according to new research.
"There have been many challenges that have subdued investment into the private rented sector over the past few years," commented Stephen Clark of bridging finance company Finbri
"But the sector has proved resilient, and we have seen continued demand for finance in this vibrant part of the economy."
If anything, economic uncertainty has only served as a catalyst for the BTL market's performance. Even during the height of the pandemic, average house prices in the UK continued to skyrocket.
From March 2020 to December 2021, the average market value of a home in the UK increased by 16%. Figures which suggest that come what may, buying into the UK's property market almost always translates to significant capital gains long-term.
Lenders Welcome BTL Investors
Qualifying for a conventional mortgage from a mainstream lender has become increasingly difficult. By contrast, many lenders are throwing their doors open to new and established BTL landlords in a way not seen in some time.
Last year alone, the number of specialist mortgage products available for buy-to-let investments rose from 1,311 up to 2,235. Meanwhile, average five-year fixed interest rates have been hovering around the same 3.5%, falling slightly to 3.47% in February this year.
"The BTL sector has faced its share of upheaval and changes to regulations and requirements, so it is highly encouraging to see that providers are still keen to attract first-time landlords," said Eleanor Williams on behalf of Moneyfacts.
All of which paints a picture of a BTL sector that is not just profitable, but also surprisingly accessible. With house prices and monthly rents set to continue rising across the UK indefinitely, now could indeed be the time to consider buying into the country's booming BTL property market.
Craig Upton supports UK businesses by increasing sales growth using various marketing solutions online. Craig equips websites with the right tools to rank in organic search. Craig is also the CEO of iconquer.com, a UK based SEO Firm and has been working in the digital marketing arena for many years. A trusted SEO consultant and trainer, Craig has worked with British brands such as FT.com, djkit.com, Mercury Labels, and https://www.ukpropertyfinance.com
Article source:
https://articlebiz.com
This article has been viewed 163 times.
Article comments
There are no posted comments.