Top 10 Best Prison or Jail Movies of All Time
Arts & Entertainment → Television / Movies
Author

William Mason

Published

May 1, 2022

Word count

469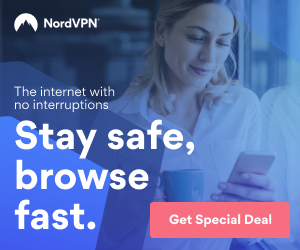 Papillon – It is a 1973 French film directed by Franklin Schaffner. The movie is based on the autobiography of a French convict who was wrongly imprisoned for murder. It has an 82% rating in Rotten Tomatoes.

Shawshank Redemption – It is a 1994 American film directed by Frank Darabont. The film is about a banker incarcerated for the murder of his wife and his tribulations inside the prison. It is nominated for multiple awards and holds a 91% score in Rotten Tomatoes.

The Escapist – It is a 2008 drama thriller produced by an Irish-UK co-production. Directed by Rupert Wyatt, the film revolves around four convicts planning an escape and their dilemma of whether or not letting in a new inmate on the plan. The film scored 66% in Rotten Tomatoes.

The Longest Yard – It is an American sports comedy film. It has two versions: the 1974 original and the 2005 remake starring Adam Sandler. The film is about Paul Crewe leading his fellow inmates in a football game against the prison guards. The 1974 version is more recommendable with a score of 81% in Rotten Tomatoes.

A Prophet - It is a 2009 French prison drama directed by Jacques Audiard. It tells the story of an imprisoned Algerian petty criminal who rises in the inmate hierarchy while immersing into the Corsican and then Muslim subcultures he encounters. It scored 97% in Rotten Tomatoes.

Dead Man Walking - It is a drama film in 1995 by Tim Robbins. The movie is based on a book of the same title. The story revolves around Sister Helen Prejean. She acts as a spiritual adviser and maintains a special relationship with a death row inmate in a Louisiana prison.

In the Name of the Father – Under the direction of Jim Sheridan in 1993, this movie is a biographical courtroom drama. It is a true-to-life movie of the Guildford Four. They are the ones who were falsely accused and convicted of the pub bombings in 1974. It has a 94% rating in Rotten Tomatoes.

Cool Hand Luke - It is a 1967 American prison drama film directed by Stuart Rosenberg. It is about a man named Luke, a prisoner in a Florida prison camp, who refuses to submit to the system. It is one of the most distinguished works in the prison film genre with a perfect 100% score in Rotten Tomatoes.

Miracle in Cell No. 7 – It is a Korean comedy drama film in 2013. It is about the wrongful imprisonment of a man who is mentally challenged. He then befriends his fellow inmates that eventually helped him smuggled his daughter in their cell.

The Green Mile – It is a 1999 film directed by Frank Darabont. Based on a book written by Stephen King, it tells the story of Paul Edgecomb as a death row corrections officer during the Great Depression in the United States and the supernatural events he witnessed. Rotten Tomatoes rates it 80%.
This article has been viewed 872 times.
Article comments
There are no posted comments.