Giclée art prints
Author

Matthaus

Published

May 14, 2022

Word count

484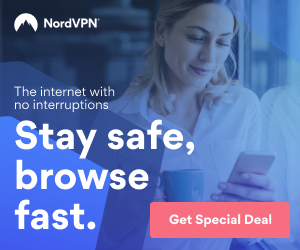 A giclée or fine art print is an inkjet art print made using rather sophisticated techniques than traditional methods. Made with special inks, a giclée art print reproduces the full tonal range, preserves details in shadows and highlights and achieves a very deep black.
Originating from the French term, "la giclée," it means, "that which is sprayed or squirted." Giclee printing began in the 1980s, when high-resolution digital scans were used in conjunction with archival quality inks. In 1991, printmaker Jack Duganne coined the term for fine digital prints that are made on inkjet printers. Giclee printing is a type of inkjet printing, but not all inkjet prints are also giclee prints. The intention of giclee printing is to produce a product at a higher quality and with a longer lifespan than a standard desktop inkjet printer.
The choice of material on which to print is of fundamental importance; it concretises the artist's intention, allowing him to best convey the meaning of his work. These kinds of prints are exhibited and purchased by museums, galleries and collectors.
Originally, the word, "giclee" was used to describe digital reproductions of conventional artworks (painting or drawing) or photographs. Today, however, it is generally accepted that a giclee print can be entirely created in a digital workflow on a modern computer application, like Illustrator or Creative Cloud editions of Adobe Photoshop. There are those who would argue that applying the term "giclee printing" to a work is done with the sole intention of charging a higher price; however, for a work to be truly giclee, there are three basic requirements that must be met:
Very high resolution:
The artwork must be photographed or scanned at no less than 300 DPI (dots per inch). This ensures that the reproduction has the sharpest detail and captures even the tiniest elements of an artwork. For me, this means the print is able to replicate every mark and capture the way the watercolour has bled or interacted with the paper in the original artwork.
Gallery- grade papers:
For a print to be giclée, the paper must be of archival quality as the print has to last at least for a very long time. As a result the paper used for glicée printing has to be museum-grade paper (as used by museums and galleries), and acid and lignin-free, which makes it resistant to ageing. These things help stop paper yellowing over time, and help the colours in the reproduction to remain the same for almost a lifetime.
The ink used makes the difference!
Giclée prints use pigment-based inks rather than dye-based inks that are used with common lower-cost printers. Pigment-based inks have a longer lifespan and the specialty printers use up to 12 different colours, meaning the reproductions are able to have a more sophisticated colour range. This definitely makes the biggest difference between an original and giclée reproduction.
https://www.matthaus.berlin/glicee-printing
https://www.matthaus.berlin
Article source:
https://articlebiz.com
This article has been viewed 574 times.
Rate article
This article has a 5 rating with 1 vote.
Article comments
There are no posted comments.