How to get started with diamond painting?
Author

Siena Dennis

Published

June 13, 2022

Word count

845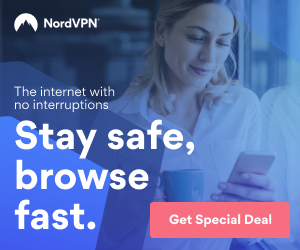 Diamond painting is a fun and challenging way to express your creative side. If you're new to diamond painting, this guide will show you how to get started. We'll cover the basics of diamond painting, such as choosing the right kit and tools, and explain how to create your masterpiece. So don't wait any longer - let's get started on your first diamond painting project!
Choose your design
Now that you've decided to try your hand at diamond painting, it's time to choose your design! If you're feeling overwhelmed by the sheer number of options out there, don't worry - we're here to help. In this article, we'll walk you through some things to keep in mind as you select a design, from the overall look you're going for to the specific details that will make your painting truly unique.
When it comes to choosing a design, the sky is truly the limit. There are so many amazing diamond painting designs out there that it can be tough to know where to start. But don't worry - we've got you covered. Here are a few things to keep in mind as you browse designs and narrow down your options.
The overall look you want to achieve.
Are you looking for a diamond painting that's colorful and playful? Or something a little more subdued and elegant? Knowing the overall aesthetic you're going for will help you narrow down your options and find a design that's perfect for you.
The level of detail you're comfortable with.
Some diamond painting designs are quite simple, while others are incredibly detailed. It's important to choose a design that matches your skill level and comfort level - there's nothing worse than starting a project and then getting frustrated because it's too difficult or time-consuming.
The size of the design.
Diamond paintings come in all different sizes, from small accent pieces to large-scale murals. Think about where you want to display your finished painting and choose a size accordingly. Keep in mind that larger designs will take longer to complete, so if you're short on time, you may want to stick to something smaller.
The subject matter.
Do you have a favorite animal, flower, or landscape? Or are you looking for a design that depicts a particular scene or story? When it comes to choosing a diamond painting design, the options are endless - so take some time to browse and find something that speaks to you.
The color scheme.
This is one of the most important factors to consider when choosing a diamond painting design. The colors you select will have a big impact on the overall look and feel of your finished piece, so it's important to choose wisely.
Gather your supplies
To get started with diamond painting, first gather your supplies. You will need a diamond painting kit, which you can purchase online or at a craft store. The kit will include a canvas, diamonds, and adhesive. You will also need a pen or pencil to mark the canvas and a pair of tweezers to pick up the diamonds.
Once you have gathered your supplies, follow the instructions included in your kit to begin creating your masterpiece. If you are new to diamond painting, start with a simple design to get the hang of it before moving on to more complex designs. And most importantly, have fun!
Prepare your workspace
To get started with diamond painting, first prepare your workspace. You will need a flat surface to work on, and plenty of light. Diamond painting is done with tiny diamonds, so you will need to be able to see what you are doing.
Next, gather your supplies. You will need a diamond painting kit, which includes the diamonds, a tool for picking up the diamonds, and a sticky canvas. The kit will also have instructions on how to do the project.
Once you have your workspace and supplies ready, it is time to start diamond painting! Begin by finding the center of the design and working your way out. Slowly add the diamonds one at a time, following the pattern in the kit.
Seal it up
After you have completed your diamond painting, it is important to seal the diamonds to protect them from damage. You can do this by using a clear sealant or varnish. Simply apply a thin layer of sealant over the entire painting, being sure to cover all of the diamonds. Allow the sealant to dry completely before displaying or storing your painting.
CONCLUSION
If you're looking for a fun and relatively easy way to get into the world of crafting, diamond painting may be just the thing for you. With some basic supplies and a willingness to learn, you can be on your way to completing beautiful works of art. We hope this guide has helped give you an idea of what's involved in diamond painting and shown you that it's something anyone can do with a little practice. Ready to try it out for yourself? Pick up some supplies and get started today!
This article has been viewed 1,034 times.
Article comments
There are no posted comments.