Why Should Your Business Review The Physical Storage of Documents
Author

Sophie Barker

Published

June 13, 2022

Word count

594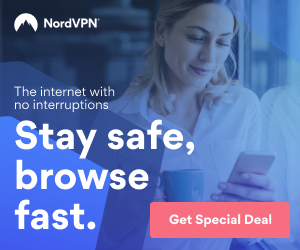 It's a traditional practice for many businesses to store their work files in filing cabinets or archive boxes either at their workplace or contract out to an offsite storage company. With storage costs rising as well as remote working has become a norm for many businesses the physical storage and access to documents is also becoming challenging.
We look at some of the key benefits of an alternative solution to physical storage of documents, by having them scanned by either a professional document scanning services company or hiring inhouse resources to convert paper records to digital.
STORAGE SPACE
Storing your scanned documents on digitally gives you the opportunity to reduce or completely remove your physical document storage used in your offices and off-site storage facilities.
SAVING TIME
Working with digital documents will save you time on daily tasks such as manually searching and retrieving documents. With a computer or any portable electronic device you can instantly access your documents from anywhere.
SAFETY OF DOCUMENTS
Increase document safety and security by creating passwords and encrypted codes to lock or enable limited access to certain documents.
Ultimately, giving you total control over who has access to your documents.
SECURITY OF DOCUMENTS
Scanning and converting your documents into a digital format enables you to securely store your documents via cloud storage or using a local electronic document management system
DISASTER RECOVERY
With your scanned documents stored inside a digital repository and fully backed up, you can prevent your documents from a loss, liability and compliance.
BOOST EMPLOYEE MORALE
Creates office space and a working environment that make people want to work! The use of digital documents means you create a clean paperless working environment.
IMPROVED OPERATIONAL EFFICIENCY
Enables a smoother and faster way of working.
SHARED BETWEEN USERS
Instantly sharing your work with colleagues and clients. From using digital document management systems to having them spend less time manually searching for documents, they can spend more time working, editing and sharing their digital working documents.
REMOTE ACCESS
With digital documents stored on cloud storage or electronic document management systems, remote working can be achieved with ease and simplicity. Working from home with digital documents and a management system truly enables virtual reality.
Having your documents scanned and converted to digital format can be a major factor you can implement into your strategy with moving your business forward into the future. Modernising your business document storage, access, archive and easy retrieval are some of the key factors when planning your business growth and the tools to achieve it.
Document storage and management based around security and protection are key issues for any business.
(Why is document scanning important? Related search) Document scanning is import because it can solve your issues that arise with paper-based documents.
Secure document scanning can solve your issues with paper-based documents.
One of the major document scanning benefits are the opportunities you can create for your business.
Once your documents have been converted to digital format, working within a paperless office environment becomes a reality. With introducing cloud storage to your business, working within a paperless office enables you to work, edit, share your digital documents and gives you the opportunity to work from home. You will have the power to search and retrieve your documents from anywhere when you have access to your cloud storage.
Having your documents scanned and converted to digital format can be a major factor you can implement into your strategy with moving your business forward into the future.
Notes: Cloud to be an important use towards IT strategy.
This article has been viewed 165 times.
Article comments
There are no posted comments.