7 Types of Waterproofing Materials Explained
Author

Kc Ang

Published

May 20, 2022

Word count

401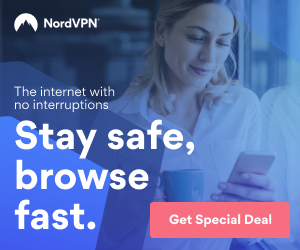 Polyurethane
Polyurethane is regarded as one of the most effective waterproofing materials. It is easy to apply and penetrates the surface thoroughly and evenly. As a result, the polyurethane membrane will fill in even the smallest cracks in concrete, diminishing its ability to absorb water. Another significant advantage of polyurethane is its resistance to oil, detergents, and other chemicals. Polyurethane is one of the most adaptable waterproofing materials due to its properties and advantages. It is suitable for use on walls, balconies, terraces, and walls.
Cementitious Coating
Cementitious coating is a powder mixture of sand, organic and inorganic compounds, and silica-based materials. It is particularly popular among waterproofing contractors since it is both inexpensive and simple to use. They merely need to mix the powder with a particular amount of water before they can begin the installation procedure. The disadvantage of this advantage is the cementitious coating's lack of flexibility. As a result, it is one among the basement and foundation waterproofing products that we recommend.
EPDM Rubber
EPDM rubber is one of the preferred roof waterproofing materials. It is available in a variety of thicknesses of membranes. The main advantage of using it for roof waterproofing is its flexibility, since it expands and contracts regularly owing to temperature differences.
Rubberised Asphalt
Rubberised Asphalt is one of the greatest waterproofing solutions, especially for commercial building roofs. Rubberised asphalt is an extremely robust and flexible substance that dries rapidly. It provides good protection against all weather conditions and has a very low water vapour permeability.
Thermoplastic
Thermoplastic is one of the most expensive waterproofing materials with the longest longevity, lasting up to 50 years. When heated properly, thermoplastic solidifies and is a superb choice for sealing sheets and panels. Because it incorporates elastomers, thermoplastic is exceptionally flexible and impact resistant.
Bituminous Membrane
Bituminous Membranes are adaptable, simple to install, and suitable for both commercial and residential structures. This bituminous membrane is created by combining bitumen with other elements to create a sticky and viscous product with high durability. However, bituminous membranes are not environmentally benign or sustainable. These waterproofing materials are manufactured from crude oil, yet bituminous membrane is quite inexpensive.
PVC Membrane
PVC Membrane is one of the most frequently used waterproofing products for roofs. It is both water and vapour permeable and can be reinforced to offer extra durability. They are very easy to install and has a long lifespan.
We are a waterproofing company that specialises in roof waterproofing, walls waterproofing, floor waterproofing, basement waterproofing, bathroom waterproofing and water seepage/leakage repair. https://endaleak.com/
Article source:
https://articlebiz.com
This article has been viewed 615 times.
Rate article
This article has a 4 rating with 3 votes.
Article comments
There are no posted comments.