How to fix a leaking pipe?
Author

Kc Ang

Published

May 20, 2022

Word count

716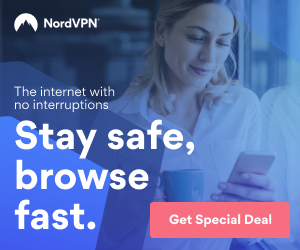 Finding a leaky pipe may be a nightmare, and it can possibly cause water damage in your house. Most people contact a plumber when they have a pipe leak, but if it's a little leak, you don't have to wait for a professional plumber to repair it. You might be able to do it yourself, or at least temporarily halt it until it can be properly repaired. Here's a step-by-step method on repairing a leaky pipe. As usual, always perform DIY repairs if you are confident in your abilities and have the necessary materials.
Switch off the water supply
Always switch off the water supply before attempting to repair leaky pipework in your house. This may be done at either the water valve on the line closest to the leak or the stopcock, which is most likely under your kitchen sink. Normally, you may turn off the water supply by hand, but a water valve may require a flat-head screwdriver.
Drain the faucets
Our second piece of advise is to properly remove all of the water from the leaky pipe so that you are not surprised by further water. Turn on the faucets fed by the pipe. When the water stops flowing from the faucets and pipe, you know it's gone. To safeguard your floor, we recommend drying out the pipe with a cloth and covering it.
Determining the source of the leak
Different sorts of leakage require different solutions. Examine the pipe to see if you can figure out why it is leaking. A sloppy joint? If the problem is merely a loose pipe junction, all you need to do is tighten it up. Some plumbing joints may be tightened by hand, although it is preferable to have a spanner on hand. Is the pipe cracked? If the pipe has split, it is most likely due to corrosion. Pipes, on the other hand, can fracture if they are accidentally struck. The degree of the damage will determine whether the pipe can be repaired or must be replaced.
How to Repair a Leaking Pipe
We recommend collecting some waterproof duct tape if you need a quick, temporary remedy for a leaky pipe in an emergency. Before applying the tape, make sure the pipe is completely dry. Wrap it around the pipe tightly until it is fully sealed. You might also try using epoxy paste and rubber to patch the crack. Wait for it to set, and the leak should be temporarily stopped. Pipe repair kits and self-tapping plugs are available at hardware stores. These are plugs that you can push into your pipe's hole and they will expand to fit. Whatever temporary remedy you employ, let at least an hour for the patch to set before turning on the water.
How to Repair a Leaking Copper Pipe
Leaks are common with threaded pipes and copper fittings. We recommend sealing them with Teflon tape or water leak sealant to avoid future issues or to remedy a present leak. Teflon tape should be wrapped around the pipe in the opposite direction that it will enter the fitting. Clean the pipe with a clean rag before applying. Place the end of the pipe leak tape on the second thread from the end of the pipe and keep it in place. Wrap the tape around the pipe in the opposite direction that it will enter the fitting. Make sure the pipe leak tape is firmly wrapped and overlapped as you proceed. Wrap the tape at least 4-6 times before breaking it. Allow an hour before turning back on the water. If you use a spray sealer in addition to plumber's tape to seal water leaks. The piping will be even more durable.
Conclusion
Temporary remedies can stay, but they do not have to. Even if you successfully repair your pipe, if there is a problem such as corrosion, it is only a matter of time until it leaks again. A trained plumber can inspect your pipes and determine their present condition. They'll tell you whether any of the plumbing needs to be replaced and how much it'll cost. It's preferable to avoid a pipe leak than to cope with the inconvenience and expense of water damage caused by a burst pipe.
We are a waterproofing company that specialises in roof waterproofing, walls waterproofing, floor waterproofing, basement waterproofing, bathroom waterproofing and water seepage/leakage repair. https://endaleak.com/
Article source:
https://articlebiz.com
This article has been viewed 628 times.
Rate article
This article has a 5 rating with 1 vote.
Article comments
There are no posted comments.