What is Wordpress? 8 Advantages of Using WordPress
Computers & Technology → Internet
Author

Ann Liu

Published

June 12, 2022

Word count

589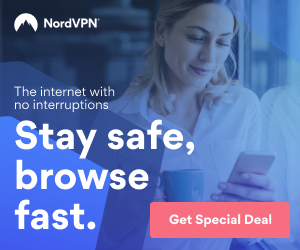 WordPress is a free Open-Source Content Management System (CMS) that makes it simple to create websites and blogs. It is a well-known self-hosted content management system developed in 2003 by American developer Matt Mullenweg and English developer Mike Little. WordPress users may develop dynamic blogs or websites for company websites, portfolio websites, and a variety of other purposes.
What is Wordpress?
WordPress users may install and interact with thousands of free and commercial plugins that enhance their sites' functionality. Users can also utilise external custom plugins to increase website performance and add new features. Because of its user-friendly features, WordPress is said to be the most popular website management and blogging system, serving over 455 million blogs worldwide. WordPress powers the websites of some of the world's most well-known companies, like Pepsi, Ford, and Samsung.
8 Advantages of Using WordPress
#1. Themes and Templates
WordPress users may create and personalise their websites by utilising the freely available templates and themes. Because WordPress offers a variety of layouts and themes, users may personalise their websites. When creating a website, a user frequently chooses colour palettes, backgrounds, headers, footers, fonts, page layouts, size, and positions by hand, which complicates the process. WordPress users may quickly pick the necessary pre-designed layouts and templates.
#2. Plugins
A plugin is a piece of software that is installed alongside a programme to augment its existing features and functionality. A WordPress plugin, in other words, is a software add-on that runs on top of WordPress to enhance and personalise the application's pre-existing functionality. There are thousands of free plugins in the WordPress plugin directory. Aside from free plugins, third-party developers and organisations have created a variety of paid plugins to extend the capabilities of WordPress.
#3. SEO-Friendly
WordPress allows you to create SEO-friendly titles that boost your website's reach by increasing its SERP (Search Engine Result Page) rating. WordPress uses SEO-friendly principles by default to boost the reach and popularity of your website. The SEO function in WordPress allows you to optimise your content based on the audience or end-user. You may also utilise SEO plugins to improve your website's exposure.
#4. Installation is simple.
WordPress is designed for both inexperienced and professional web designers. WordPress is really easy to set up and install. It all comes down to a simple one-click installation that doesn't require any coding.
#5. Responsive Website Design
Every year, more people utilise mobile devices to access the Internet, such as smartphones and tablets. You want your website to look fantastic no matter what device your visitors are using. You don't want a website that appears great on a desktop but is cut off on an iPhone and has a poor design on a tablet. WordPress' platform includes responsive website designs and themes from which to choose.
#6. Updates with a Single Click
WordPress updates are as simple as a single mouse click. This is advantageous for website owners, who can be certain that their organisation is using a fully updated content management system.
#7. Multiple Users
If you decide to grow your website or hire people to assist you with your website. WordPress has several levels of access, including owner, manager, and editor. You will be able to have a huge number of people working on your website without ever having to worry about compromising critical backend data.
#8. Self-Host
WordPress gives you the ability to host your own website. That is, you may use WordPress to create your website and host it with any web server. This can improve website performance and speed while allowing you to utilise any hosting provider.
This article has been viewed 887 times.
Article comments
There are no posted comments.