Why Should You Choose Copper or Brass For Your Kitchen Backsplash?
Author

Mark

Published

June 14, 2022

Word count

591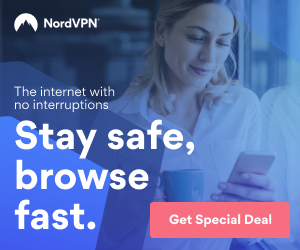 Copper and brass are quickly becoming a popular material choice for kitchen backsplashes and subway tiles. Some apartments, houses and prominent residences have handmade copper or brass backsplashes to give a unique look to their kitchen space. This trend is more and more popular.
Whether you choose, copper or brass, you can to maintain the original color and brilliance or let backsplash tile stay with patina. If you choose copper, you have the chance to enjoy a greenish patina coloring process.
Advantages of Copper
Before you decide to use copper in the kitchen, you should know a little more about copper as a metal.
There are many advantages of using copper in your kitchen design. Are you wondering what are these? Copper tiles are strong and can last up to 50 years. That's quite a lot, isn't it? And you should also know that copper and brass are easy to maintenance and to keep clean kitchen.
Copper provides not only beautiful look in your kitchen, but also has a lot of incredible health benefits for you. Copper and his alloys, like brasses or nickel, are natural antibacterial materials. Copper forms powerful atoms, and they inactivate viruses by damaging their chains.
As you can see, there are many benefits of copper wall tiles. This includes not only great design, but also health benefits which are always on demand.
Working with copper and brass
Is copper hard to work with, is it hard to install copper wall tiles?
Not at all if you use the right techniques to work with metal, but you should keep some things in mind for the installation and maintenance of copper tile backsplashes.
Decide what kind of copper you're going to want in the long run, it should be coppered with patina or brilliance copper. Some people love the natural patina, but others prefer brilliance. Your choice will decide about kind of sealer to use for installation process. If you want to avoid the patina look, you'll need to seal the tiles with a solvent based sealer.
Cleaning the copper tiles
Cleaning the copper isn't complicated at all. You can use water with soap to clean the copper backsplash surface. If you want your backsplash to look brighter and shinier, you can always use a kind of cleaner to preserve its brilliance.
Installing of Copper tiles
Installing of copper, brass or stainless steel tiles is easier than you think and every one with a little technical skill can do it by themselves. Before you will start this process, you can go to www.copperandcraft.com website and read the guide for the installers. They also have a video guide, you can watch at Copper & Craft YouTube channel. Using this guide can be enough to get started.
While installing a metal wall tiles, remember to keep the biggest attention to the details, grout work, and edging are vital to making your project look good. Don't forget to pay attention to grout color that helps you achieve the look you are going for.
Concluding:
If you are looking for something fancy, something special to protect the walls in the kitchen, then you should definitely try copper backsplash and copper mosaic tiles from Copper & Craft shop. Our copper tiles are handmade and made of pure copper. With our metal wall tiles, you can easily create a piece of art for the kitchen interior, a handmade copper backsplash.
With unique collection of copper tiles and brass tiles from our shop, you can change every interior in your house.
This article has been viewed 445 times.
Rate article
This article has a 5 rating with 1 vote.
Article comments
There are no posted comments.