How to Make the Most of Your Storage Space
Author

Guillermo Blanco

Published

July 11, 2022

Word count

497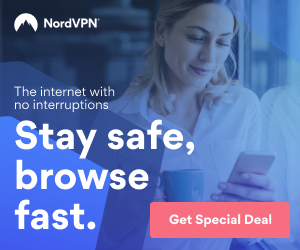 Storage sections play an imperative role in every household and even commercial setting. They help in arranging various items without creating any mess. Storage is undoubtedly an integral part of any setting, but generally, we fail to maintain it properly. The unmindful use of storage creates a mess and even eliminates its benefits. If you wish to fetch the maximum out of your storage area, its proper arrangement and strategic use are vital.
Following are a few suggestions which will help you arrange your storage with utmost perfection-
Clean your storage
One of the finest ways to maintain the storage and maximise use is by cleaning it regularly. If you clean your storage, you can sort necessary and unnecessary items. You can further declutter the unwanted items making space for the essentials.
Assign sections
A convenient tip for organising the storage is assigning different sections for different products. You can make a column for shoes, another for files, and a different block for clothing and accessories. It will help you in not just arranging the items but will make finding them more accessible. Cleaning sections and arranging them also becomes effortless when you have separate sections for all the items.
Label the items
The most promising way to maximise the storage's use is by labelling the accessories. Labelling, tagging and marking the accessories help in categorising and differentiating them. Label or keep a tag for every section and box to find them effortlessly and for better storage area administration. It makes arranging and executing the spaces with ultimate ease.
Add elements
You can add more functionality to your storage by adding elements to it. You can add containers, hangers, or small boxes to keep things, adding more components and space to the storage. Adding elements will make storage not only more helpful but will also integrate an aesthetic touch,
Prevent unnecessary load or stacking
Another tip that will help you in your storage utilisation is preventing overloading or unnecessary stacking. If you put things with the mind of filling the space, it will create a lot of hassle. Make sure you keep limited items to find the necessary ones on time.
Why us?
Follow the above tips and organise your house flawlessly. If you think the organisation of your space is quite messed up and needs help, then you can contact Guillermo Blanco – the Best Interior Designer right away. We are your one-stop destination for all interior design needs. Our team acquires immense expertise in hospitality, luxury residential, retail, recreation and workplace areas. We have the finest interior designers to meet all your needs. From planning interior architecture to executing the styling of furnishings, we perform it all at our end. The main areas of our expertise are- interior architecture & landscape, decorating, styling, and personal shopper. Get in touch with us and decorate your space with the finest interior designers. Seek excellent guidance on home decor, styling and interior architecture from us and unveil remarkable benefits
I am a Spanish creative and talented Interior Designer and have successfully accomplished various prestigious projects across a range of sectors including Hospitality, Luxury Residential, Retail, Leisure and Workplace within Europe and the Middle East, particularly the United Arab Emirates, from Concept to Completion. I am specialized in Hospitality and High-end Residential. contact us on www.guillermoblanco.com and email us on id@guillermoblanco.com
Article source:
https://articlebiz.com
This article has been viewed 469 times.
Article comments
There are no posted comments.